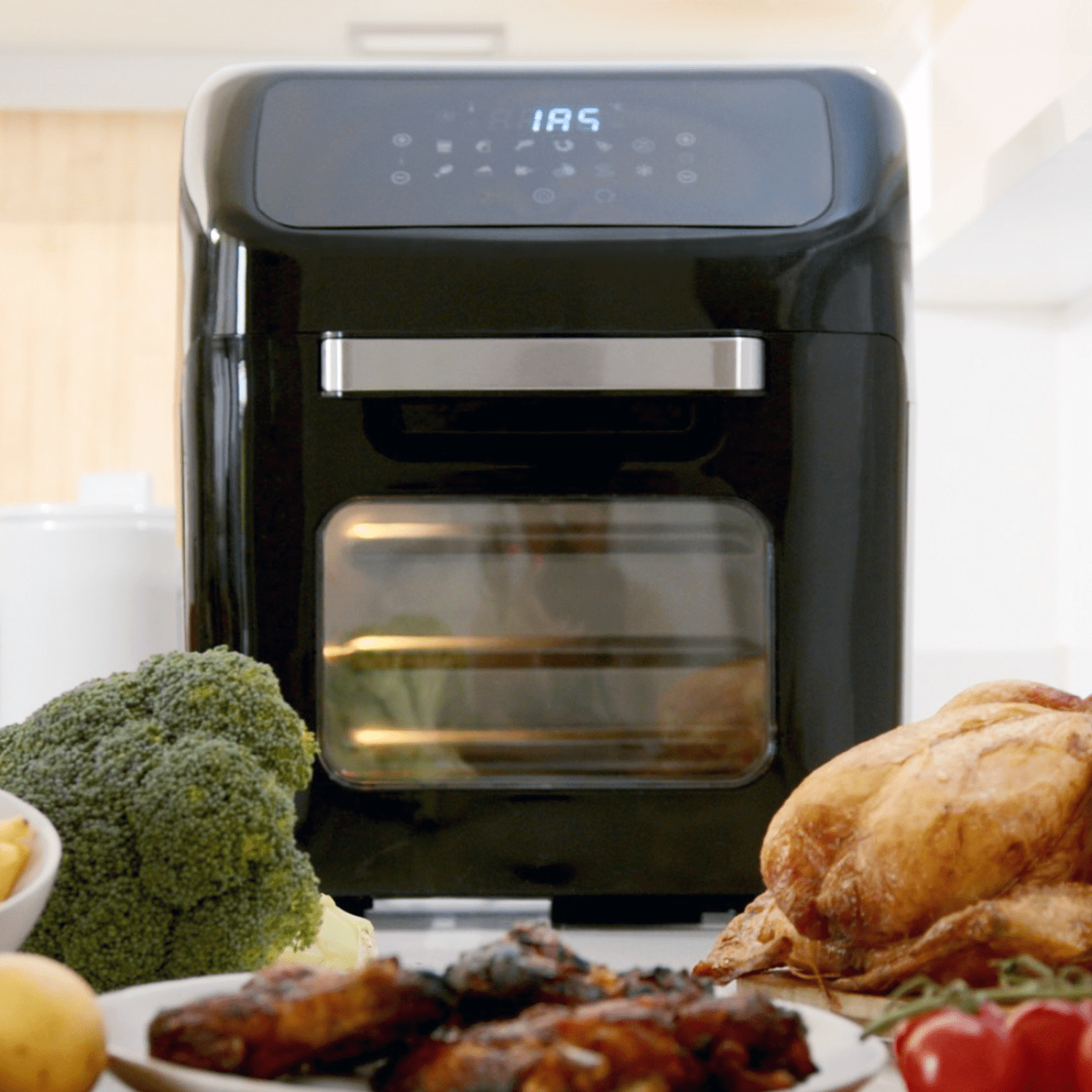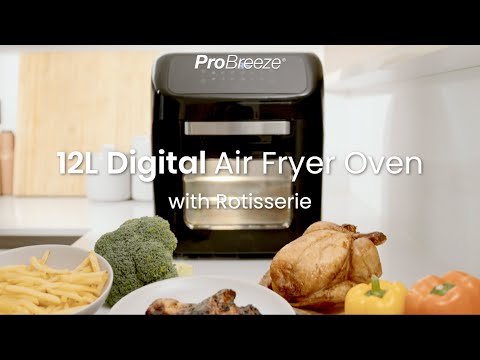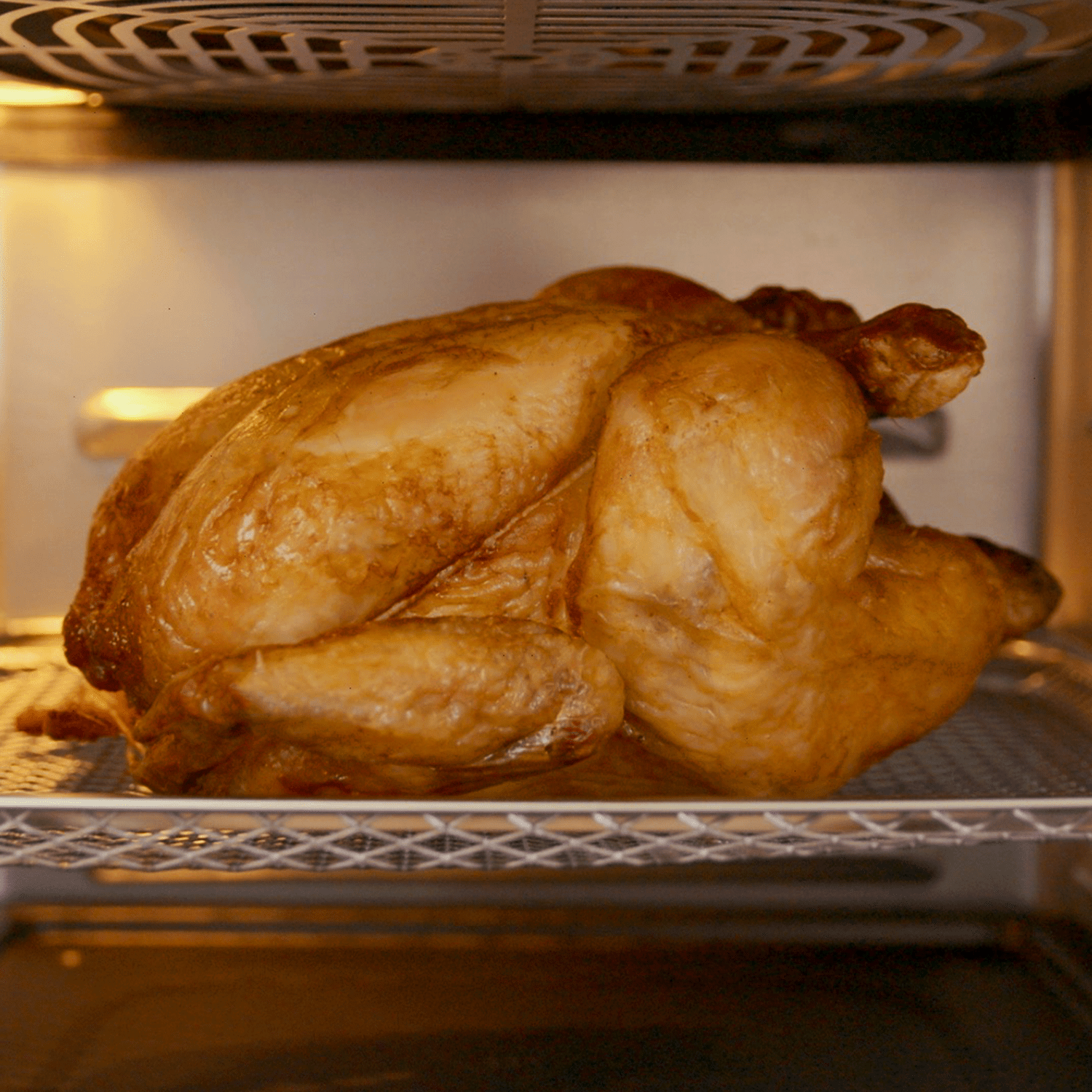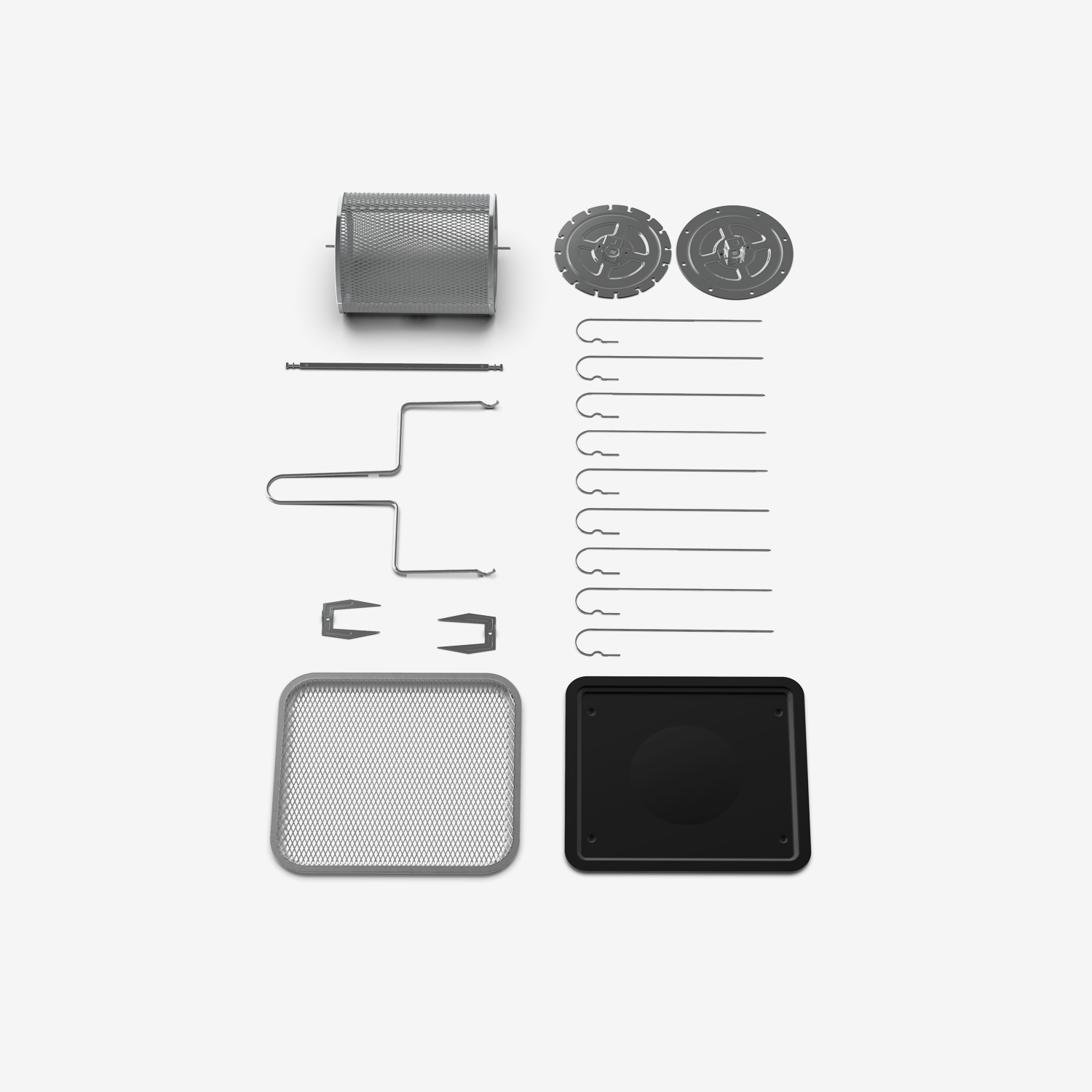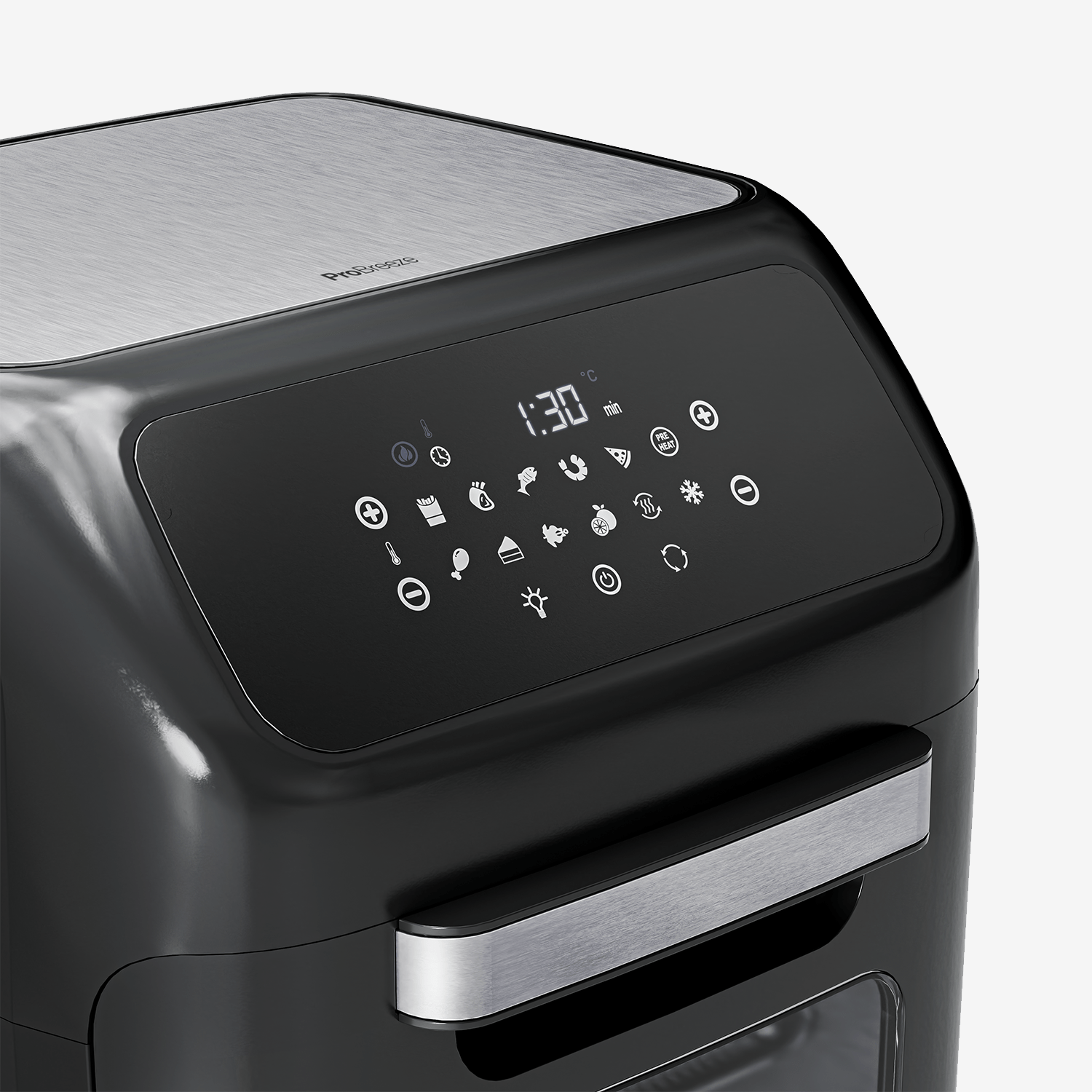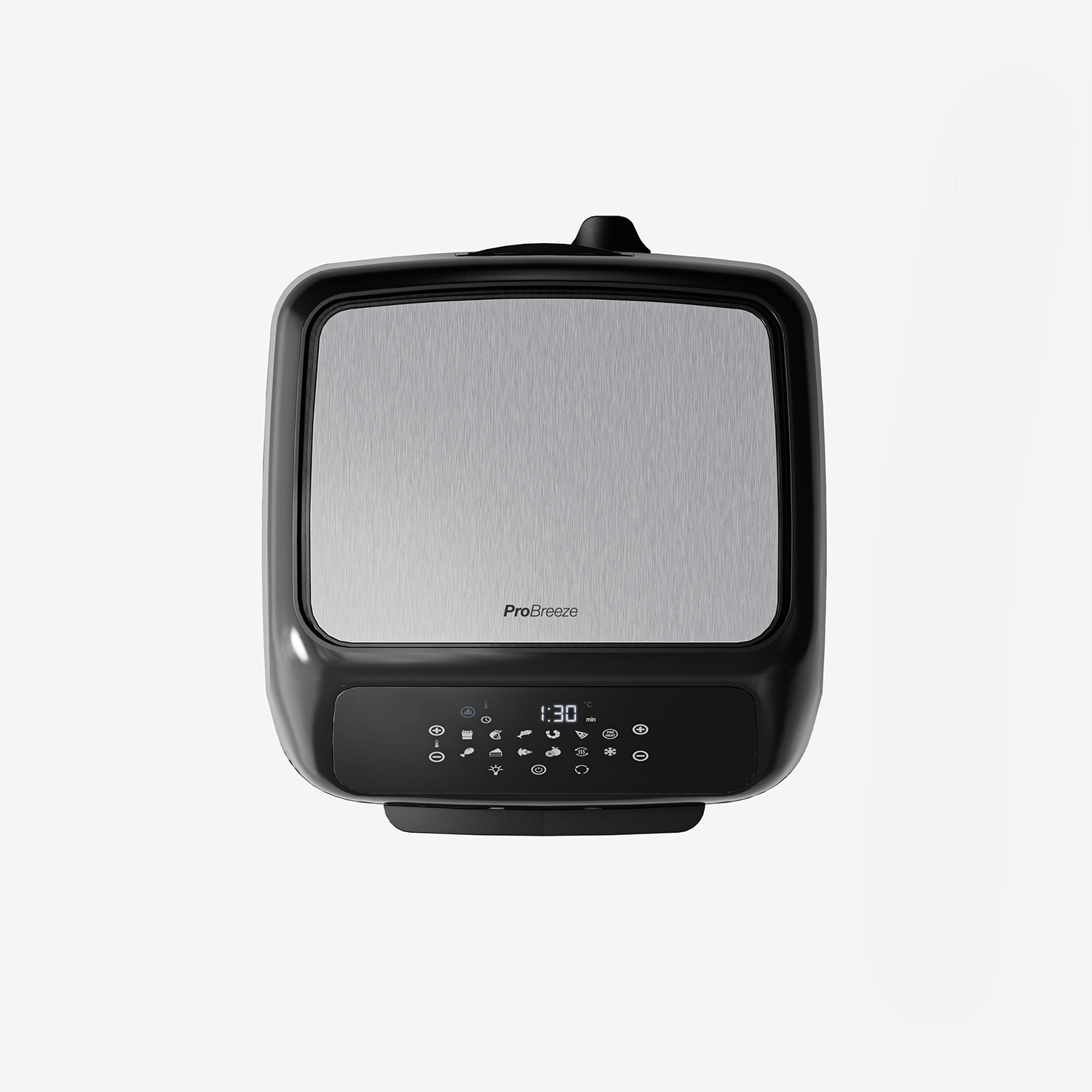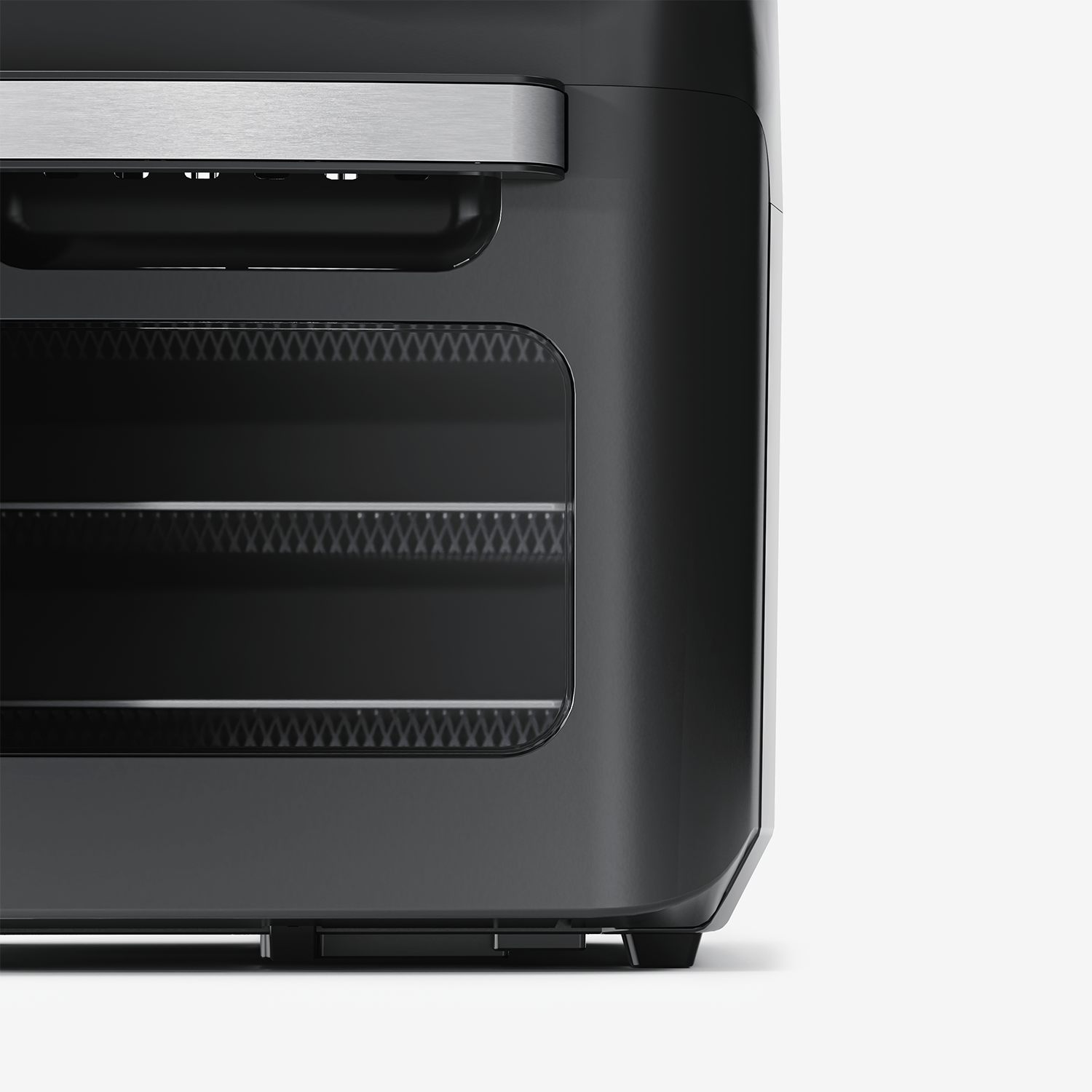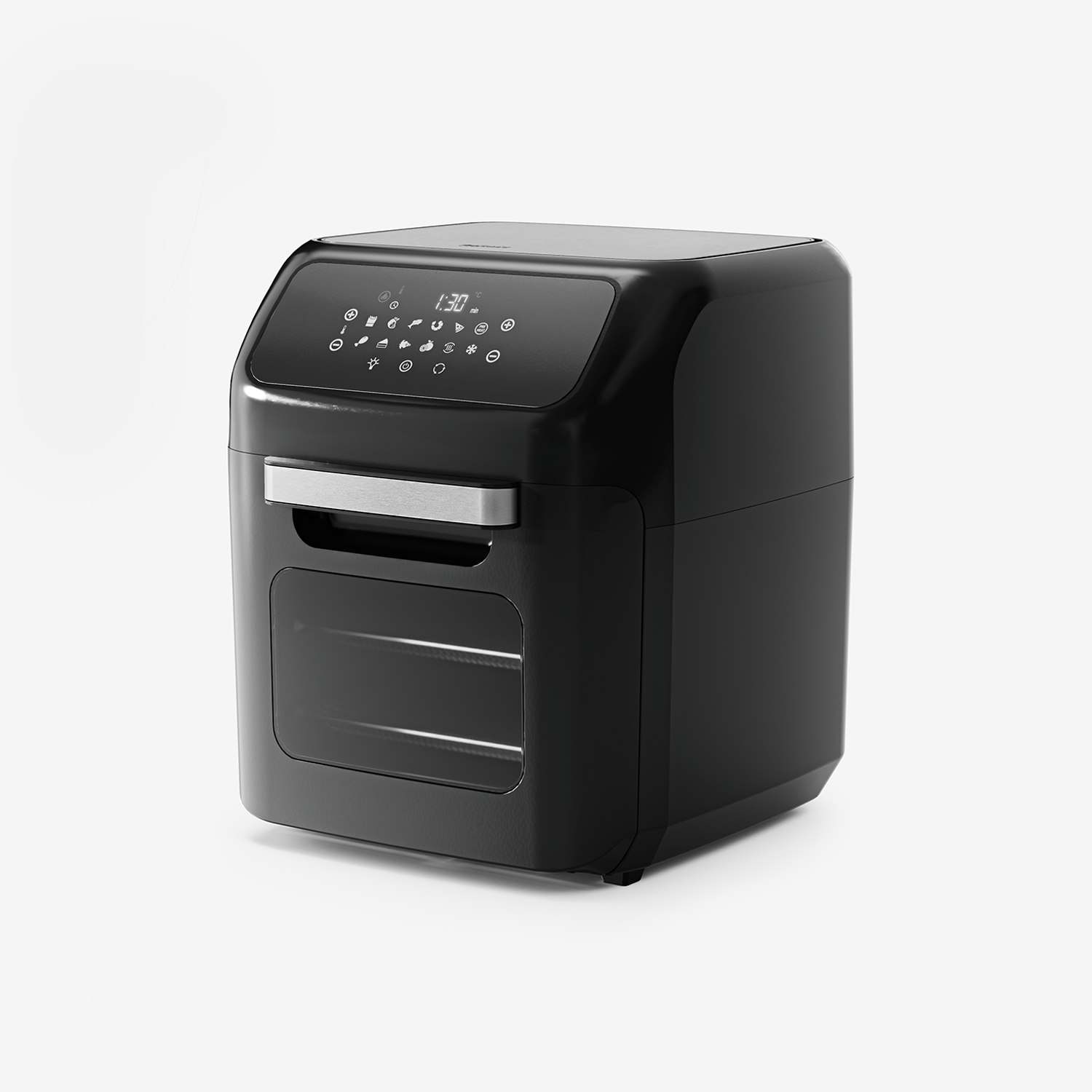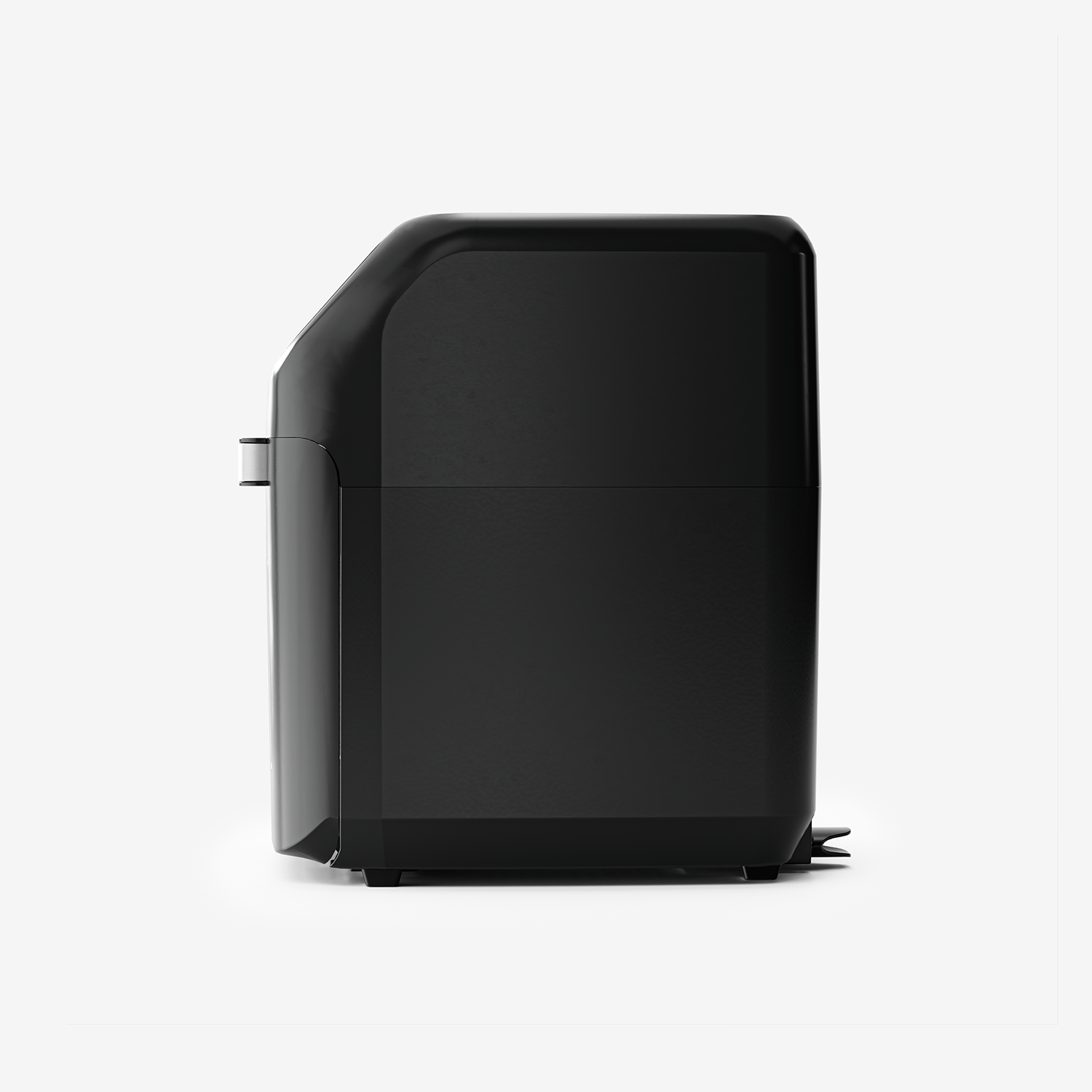 12 Quarts Large Air Fryer Oven with 12 Cooking Modes
Quickly cook healthier versions of your favorite foods with less oil using this 12 Quarts Air Fryer Oven. The large 12 Quarts capacity, built-in rotisserie function, 3 cooking shelves, and rotating fry basket make it perfect for families.
This large 12 Quarts Air Fryer Oven features an extra-large 12 Quarts capacity with 3 cooking shelves, a rotating fry basket, and rotisserie meat skewers. It uses super-heated cyclone technology, reducing oil usage by up to 80% to cook healthy versions of your favorite foods. The built-in rotisserie function rotates chicken, meats, and vegetables while they cook, leaving them tender on the inside and crispy on the outside. The 12 preset cooking modes and an easy-to-use touchscreen display make cooking a breeze.

Healthy Cooking: Cyclone Technology uses 99% less oil, allowing you to enjoy delicious and healthy food.
Extra-Large 12 Quarts Capacity: Our largest air fryer enables you to cook, grill, oven bake, and rotisserie healthy low-fat meals for your whole family.
Digital Display & 12 Preset Modes: Choose from 12 cooking presets, temperature controls, and timers with the easy-to-use digital display.
Multi-functional: Comes with 1 drip tray, 3 cooking trays, 1 rotisserie set, 1 rotating fry basket, and 1 fetch tool.
Rotisserie: With 8 skewers, 2 racks, a spit, and 2 forks included, this air fryer can cook crispy rotisserie chicken, kebabs, and vegetables.
Dehydrator: Save space! This air fryer can dehydrate food, creating tasty beef jerky, vegetable crisps, and dehydrated fruit snacks.
Auto Cut Off

Yes

Auto Resume

Yes

Capacity

12 Quarts

Digital display

Yes

Dimensions

14.17 x 12.3 x 14.76 in

Dishwasher Safe

Yes

Noise Level

<60 dBA

Overheat Protection

Yes

Power Cord Length

39.37 inch

Power Voltage

120V

Temperature Range

180-400°F (5°F interval)

Timer Range

General: 1~90 min (Interval 1 min ), Dehydrator: 2~24 hr (Interval 30 min)

Timer

General: 1~90 min (Interval 1 min ), Dehydrator: 2~24 hr (Interval 30 min)

Weight

13.89 lbs

Led Display

Yes
Free Standard Shipping
All orders placed in the United States and Canada will be delivered in 3-5 working days . Orders are typically dispatched within 1 working day and you'll receive a shipping confirmation email once your order has been shipped.
Returns
Orders can be returned within 30 days of the original purchase date, provided the order is unused and unopened. Please follow the steps here to return your order.
If you're concerned that your product is faulty, please contact our Customer Care Team here.