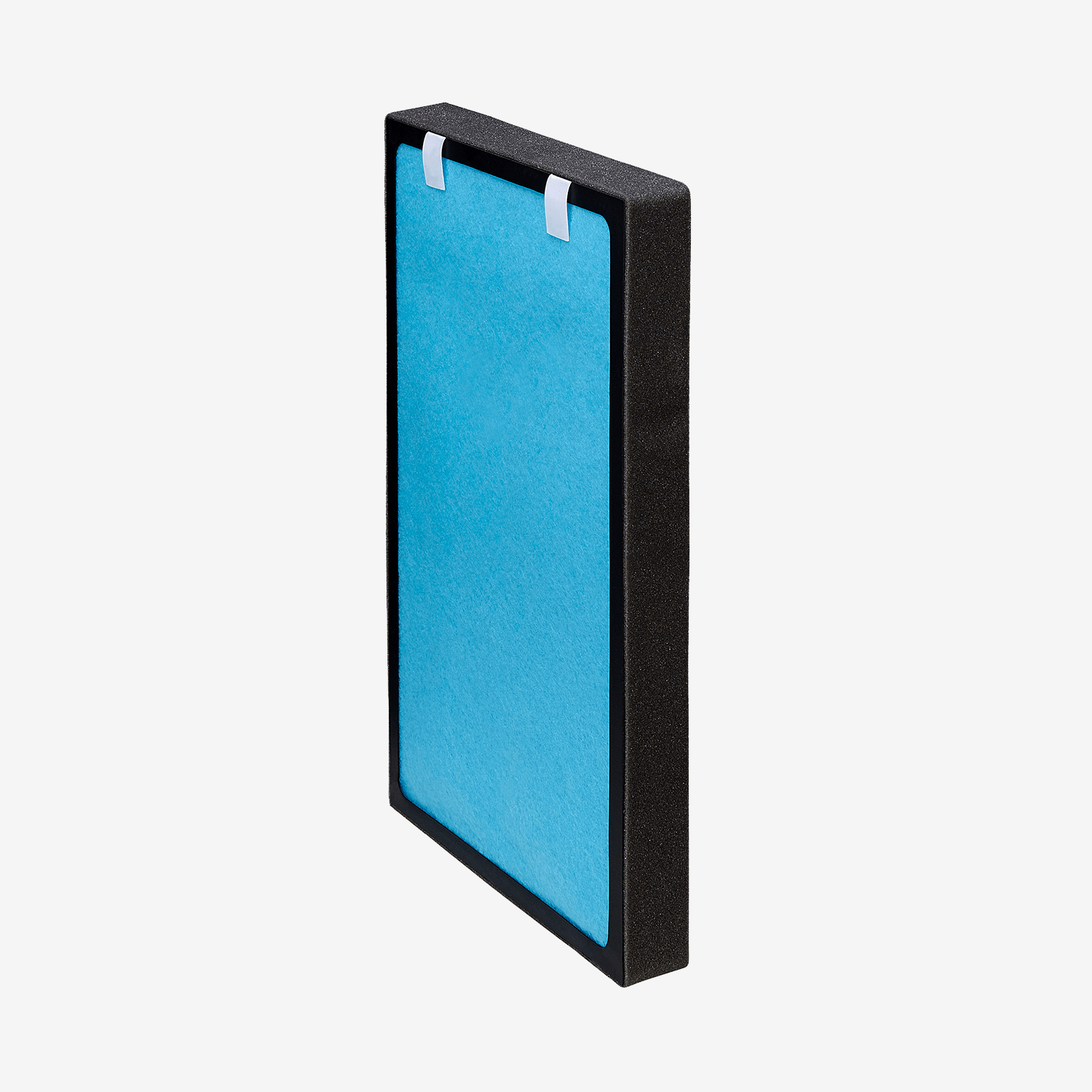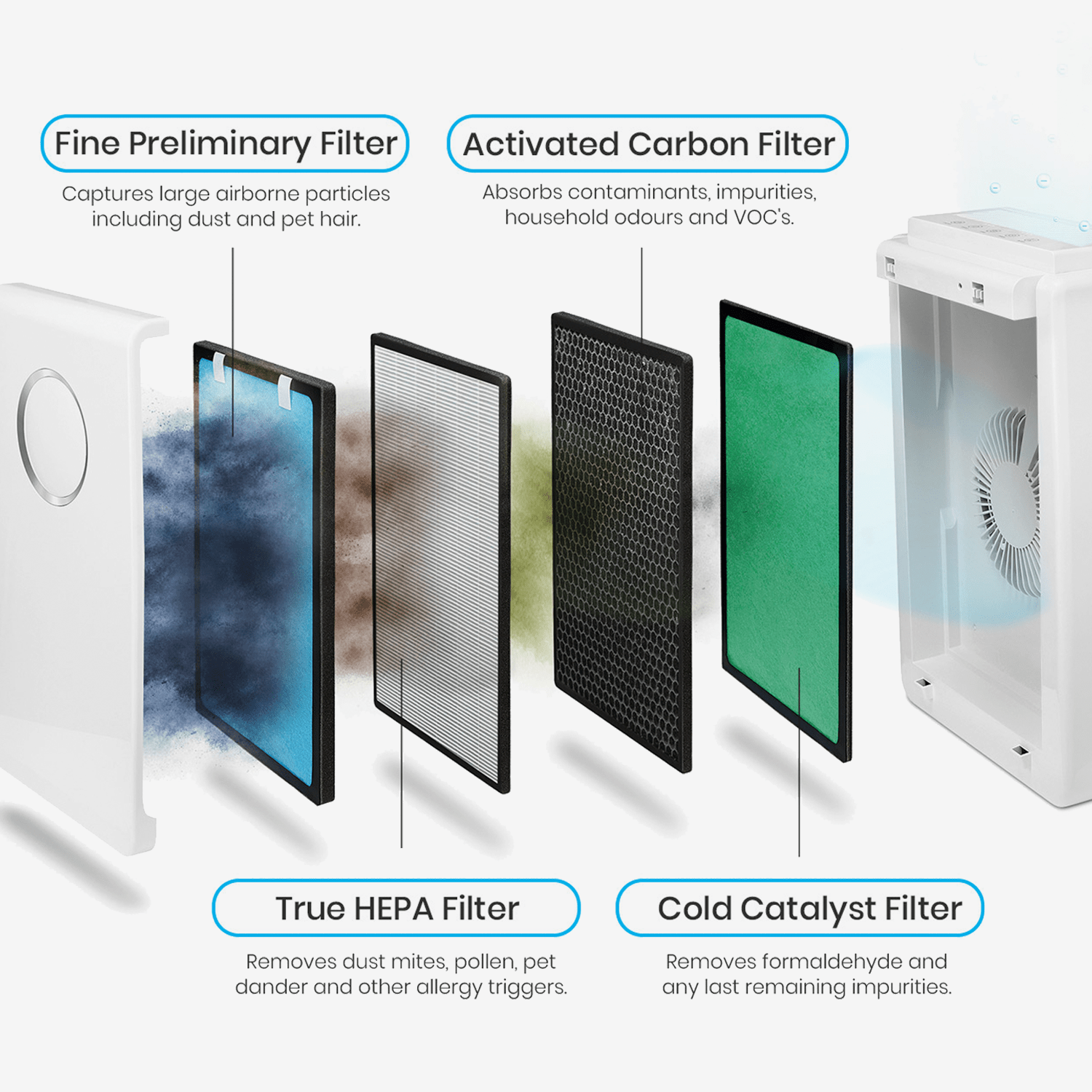 Replacement HEPA Filter for 5-in-1 Air Purifier
Ensure the continuous and efficient operation of your 5-in-1 Air Purifier by purchasing this Replacement HEPA Filter. It utilizes 5 air-purifying technologies to neutralize pollutants and allergens and maintain a clean environment in your home.
This Replacement HEPA Filter for a 5-in-1 Air Purifier captures up to 99.7% of airborne particles. It features five independent layers including a pre-filter, true HEPA filter, cold catalyst and activated carbon filter to remove dust and allergens. To replace the filter simply remove the front panel and slot the new filter in with the blue side facing outwards. Replace the front panel and you are all set.

Never Run Out: Replacement 5-in-1 filter for the Pro Breeze Air Purifier
Clean Air: Captures up to 99.7% of airborne particles.
Recommended: Replace your filter every 5000 hours.
Fits model #: PB-P01
Free Standard Shipping
All orders placed in the United States and Canada will be delivered in 3-5 working days . Orders are typically dispatched within 1 working day and you'll receive a shipping confirmation email once your order has been shipped.
Returns
Orders can be returned within 30 days of the original purchase date, provided the order is unused and unopened. Please follow the steps here to return your order.
If you're concerned that your product is faulty, please contact our Customer Care Team here.