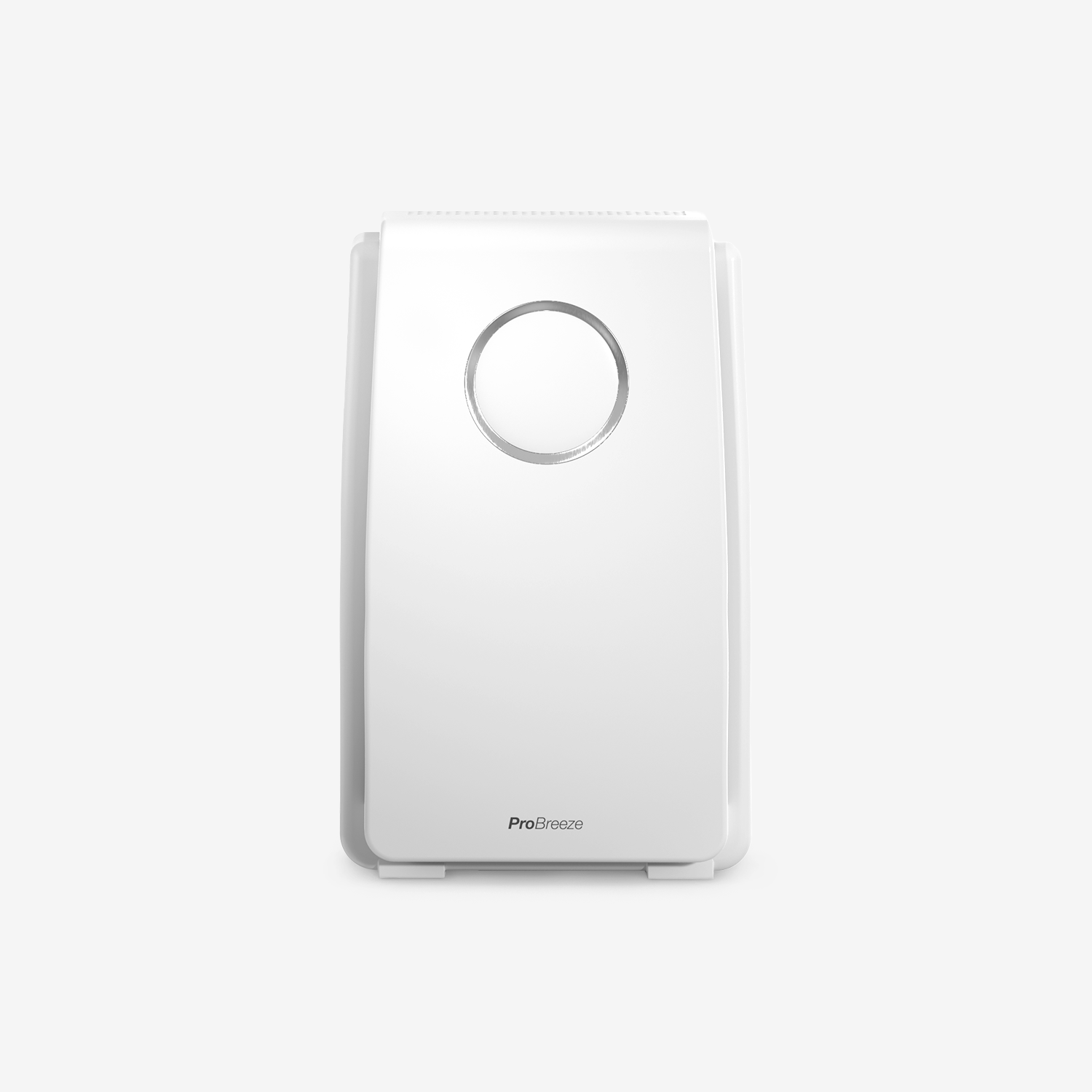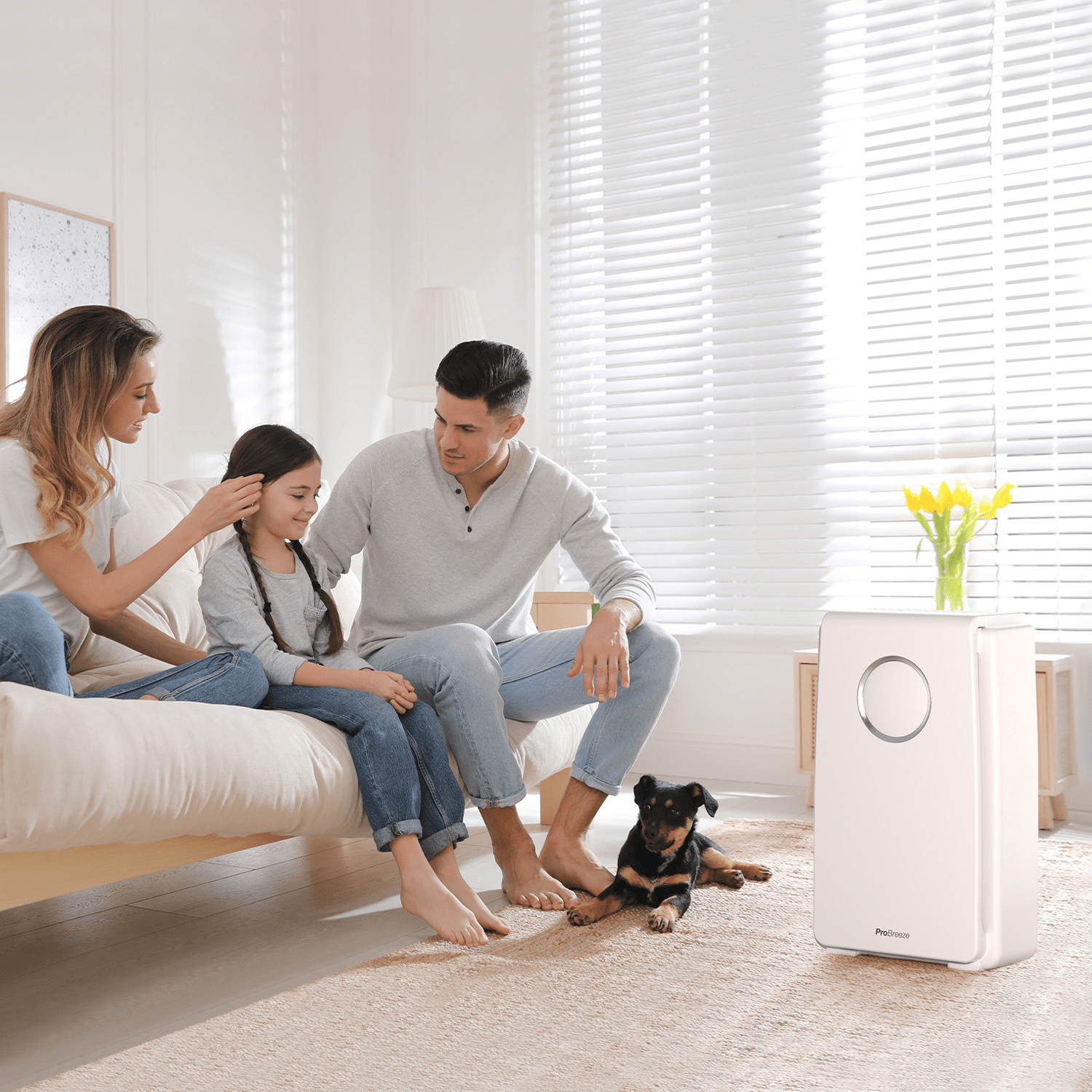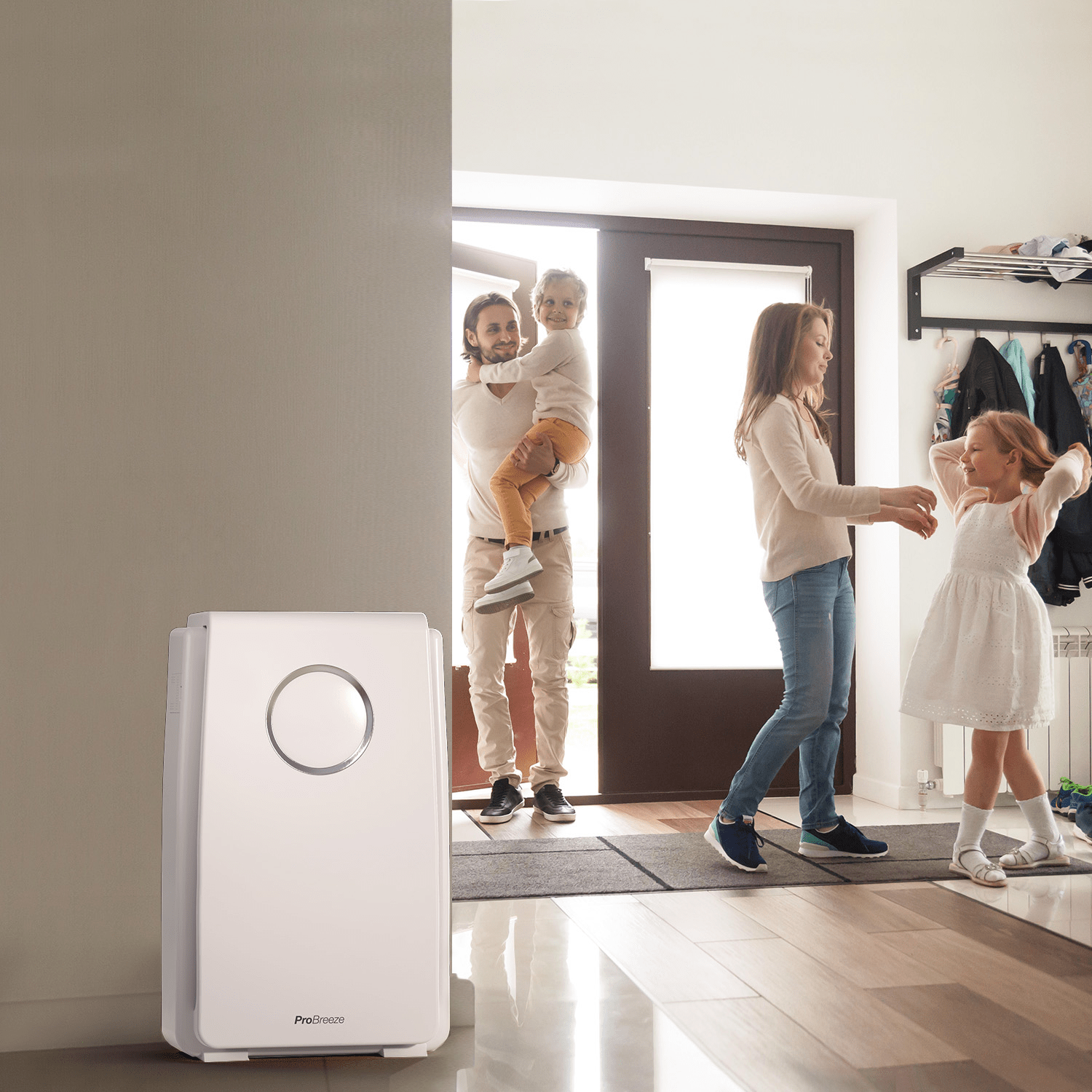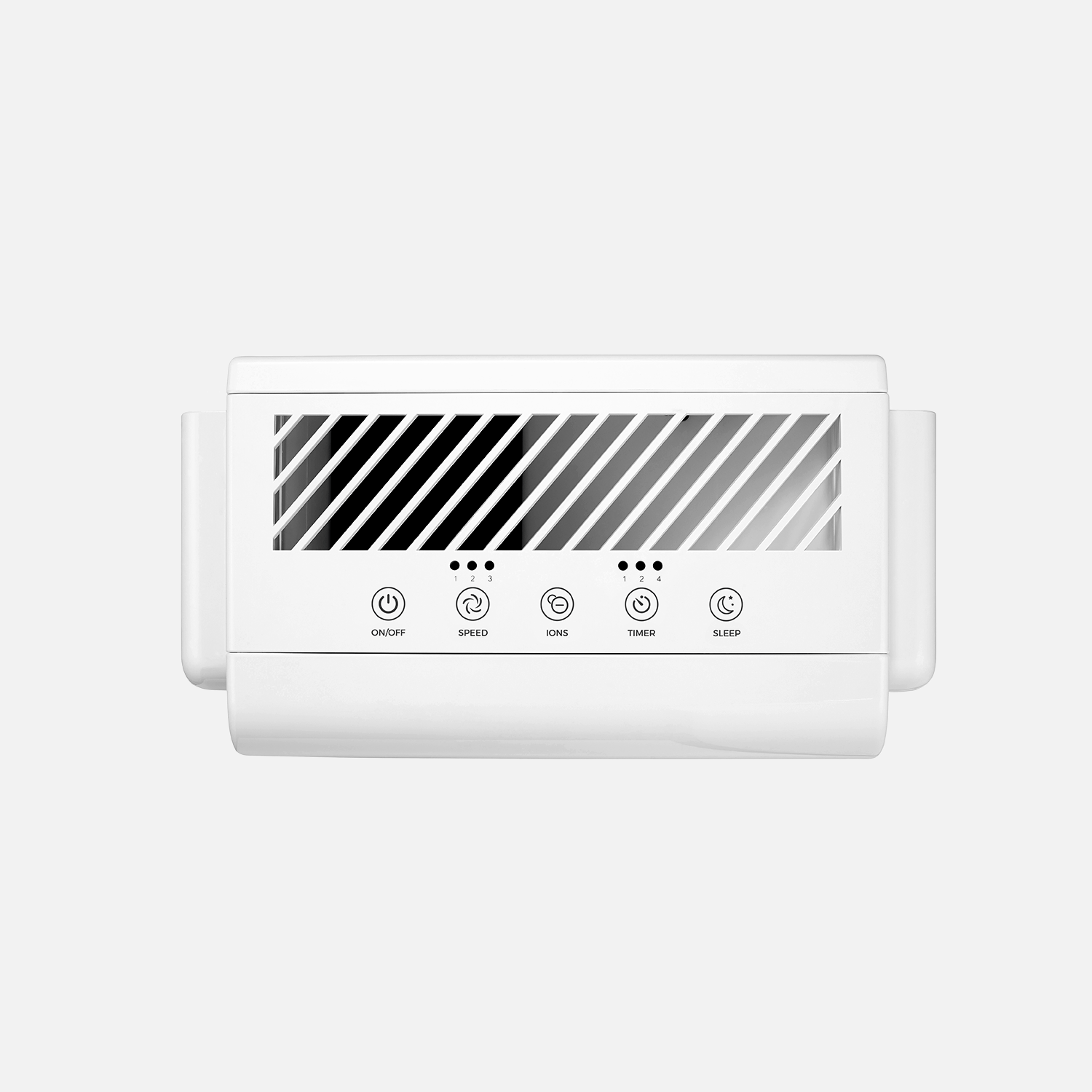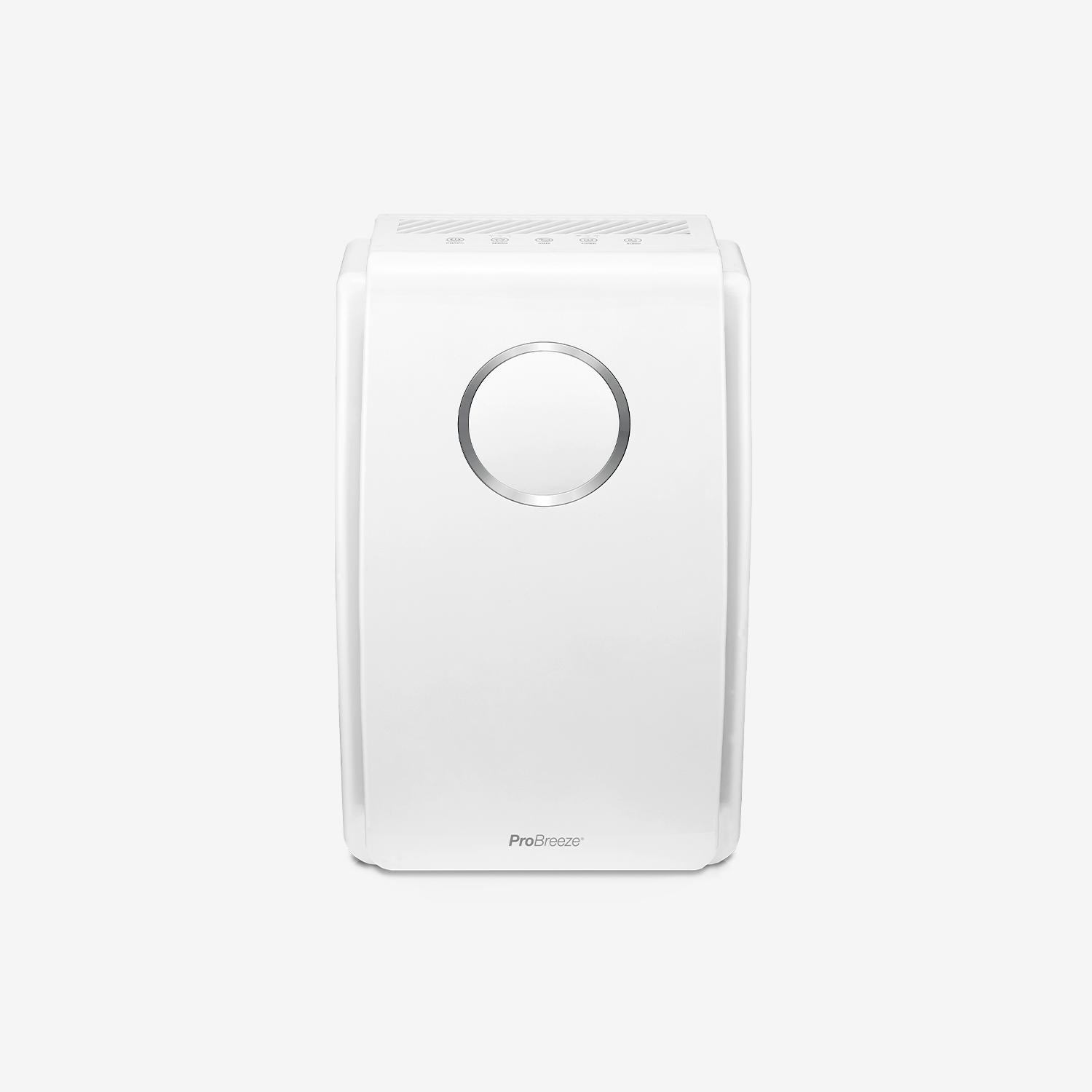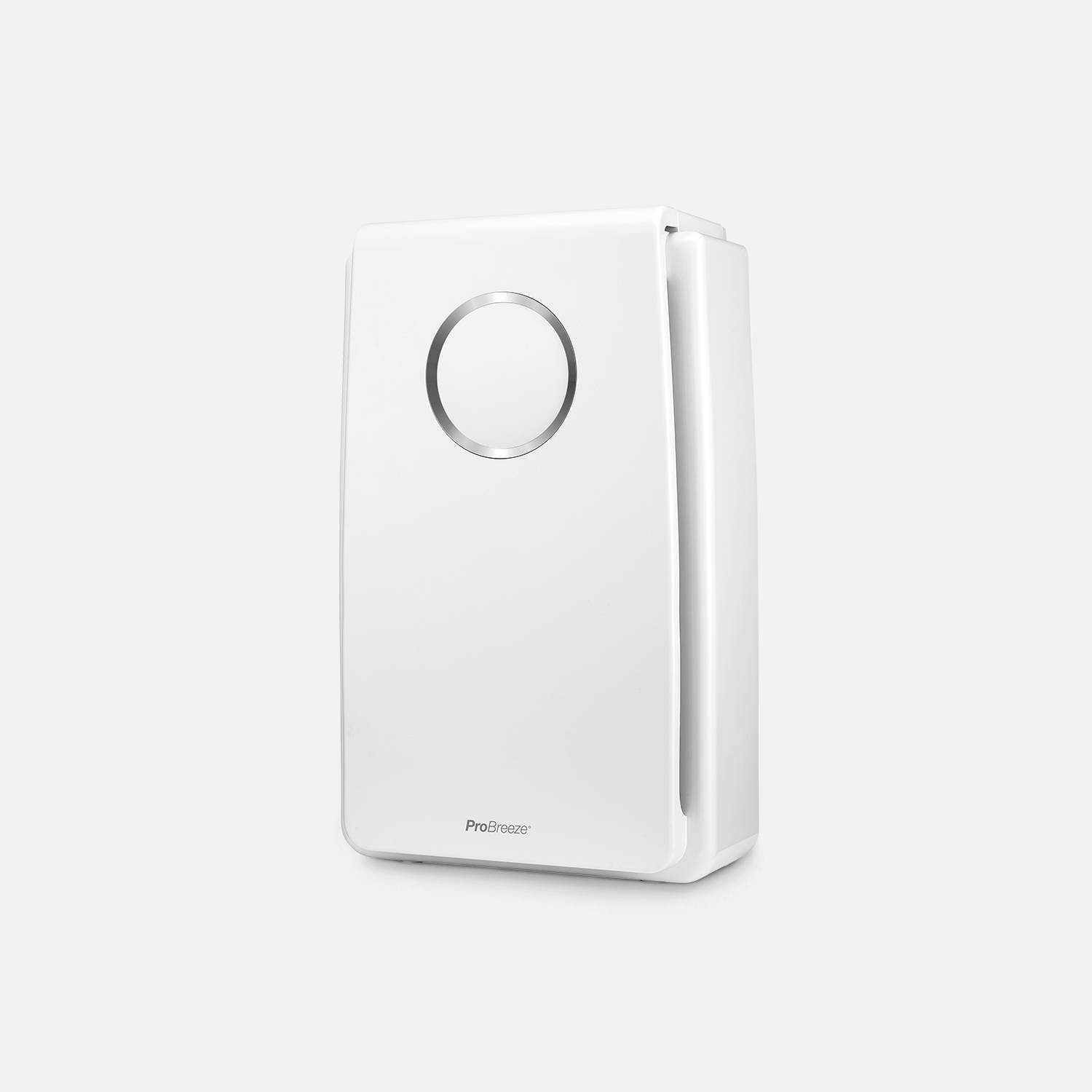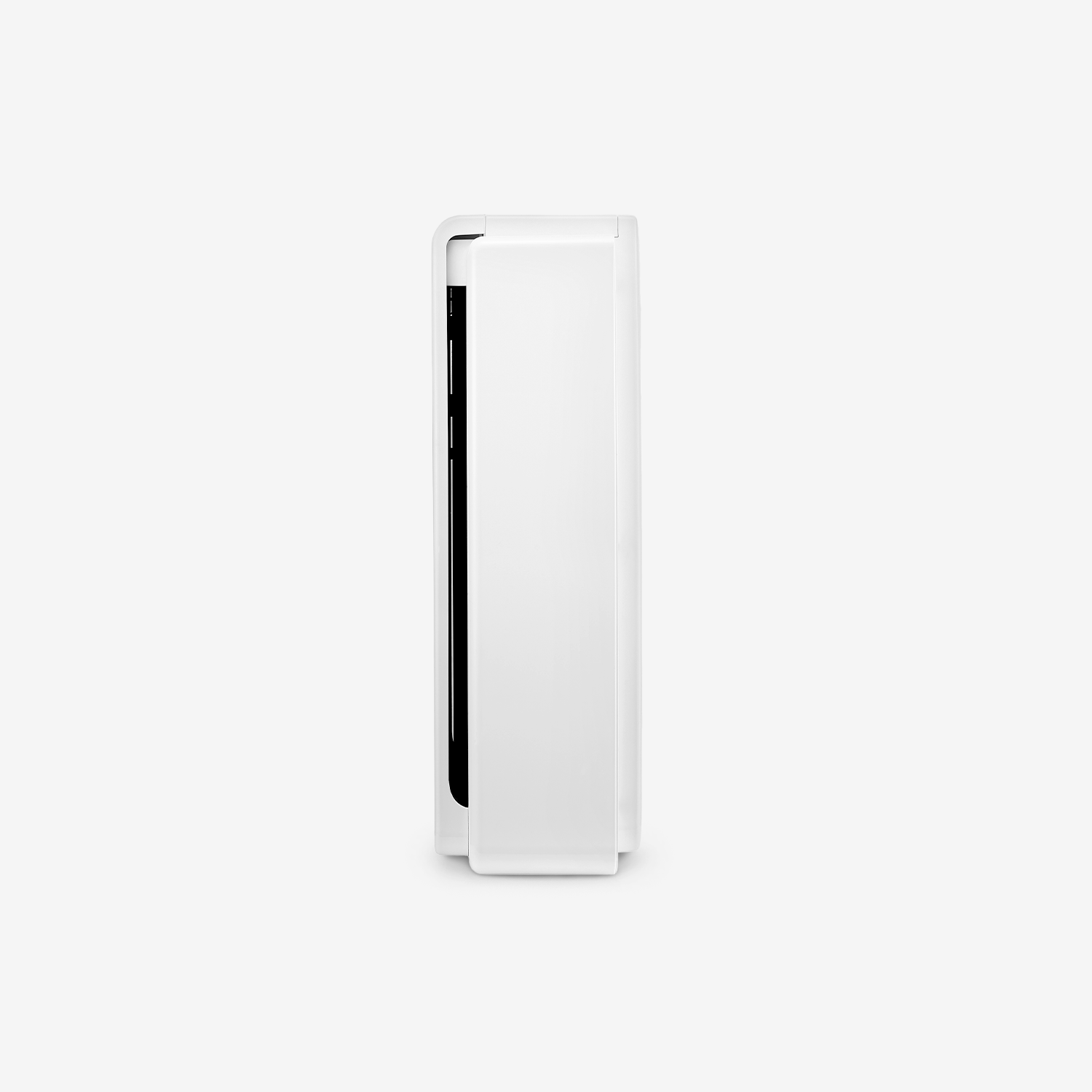 5-in-1 Air Purifier for Home with True HEPA Filter & Active Carbon Filter
Enhance the air quality in your home or workplace with the 5-in-1 Air Purifier. Equipped with 5 air purification technologies, it effectively captures 99.97% of dust and allergens and neutralizes harmful airborne pollutants like dust, pollen, and smoke for cleaner air
This 5-in-1 Air Purifier helps to improve air quality at home. With a pre-filter, HEPA filter, cold catalyst, and activated carbon filter, it captures 99.97% of dust, allergens, and other airborne particles with a CADR of 218. The built-in negative ion generator binds to and neutralizes pollutants such as dust, pollen, and smoke for cleaner air. The combination of these 5 technologies ensures a cleaner air environment, protecting you and your loved ones.
5-In-1 Purification: Captures 99.97% of particles, dust, pollen, smoke, odors, mold, and pet dander with pre-filter, HEPA filter, cold catalyst, and activated carbon filters - CADR rated 218+.
Negative Ion Generator: Binds to and neutralizes pollutants with ultra-powerful negative ion generator, independently controlled.
Powerful and Fast: Cleans large rooms up to 430 sq ft with CADR of 218m³/hr in a compact design, perfect for homes and offices.
Multiple Uses: Ideal for pet owners, smokers, children, babies, or anyone seeking improved air quality and removal of unwanted odors and pollutants.
Air Output Cadar

128.24 CFM (218 m³/h)

Carbon Filter

Yes

Cold Catalyst Filter

Yes

Dimensions

6.7 x 12.8 x 21 in

Energy Consumption

0.045 kW·h

Filter

Yes

Hepa Filter

Yes

Maximum Room size

430 sq/ft

Negative Ion Generator

Yes

Noise Level

29 - 61 dBA

Power Voltage

110V

Timer

Yes (1hr, 2hr or 4hr)

Weight

9.9 lbs

Filter Life

5000 hours
Free Standard Shipping
All orders placed in the United States and Canada will be delivered in 3-5 working days . Orders are typically dispatched within 1 working day and you'll receive a shipping confirmation email once your order has been shipped.
Returns
Orders can be returned within 30 days of the original purchase date, provided the order is unused and unopened. Please follow the steps here to return your order.
If you're concerned that your product is faulty, please contact our Customer Care Team here.
Compare with similar items
Dimensions

6.7 x 12.8 x 21 in

Weight

9.9 lbs

Power Voltage

110V

Air Output Cadar

128.24 CFM (218 m³/h)

Hepa Filter

Yes

Carbon Filter

Yes

Cold Catalyst Filter

Yes

Negative Ion Generator

Yes

Air Output Cadar

128.24 CFM (218 m³/h)

Filter Life

5000 hours

Maximum room size

430 sq/ft
Dimensions

13.9 x 14.13 x 27.64 in

Weight

29.10 lbs

Power Voltage

100-120V

Air Output Cadar

800 m3/h

Hepa Filter

Yes (H13, 99.97%, 0.3 micron)

Carbon Filter

Yes (Activated Carbon)

Cold Catalyst Filter

No

Negative Ion Generator

Yes

Air Output Cadar

800 m3/h

Filter Life

6 months/ 3000 hours

Maximum room size

2000 sq/ft
Dimensions

6.7 x 12.8 x 21 in

Weight

9.9 lbs

Power Voltage

110V

Air Output Cadar

128.24 CFM (218 m³/h)

Hepa Filter

Yes

Carbon Filter

Yes

Cold Catalyst Filter

Yes

Negative Ion Generator

Yes

Air Output Cadar

128.24 CFM (218 m³/h)

Filter Life

5000 hours

Maximum room size

430 sq/ft
Dimensions

13.9 x 14.13 x 27.64 in

Weight

29.10 lbs

Power Voltage

100-120V

Air Output Cadar

800 m3/h

Hepa Filter

Yes (H13, 99.97%, 0.3 micron)

Carbon Filter

Yes (Activated Carbon)

Cold Catalyst Filter

No

Negative Ion Generator

Yes

Air Output Cadar

800 m3/h

Filter Life

6 months/ 3000 hours

Maximum room size

2000 sq/ft