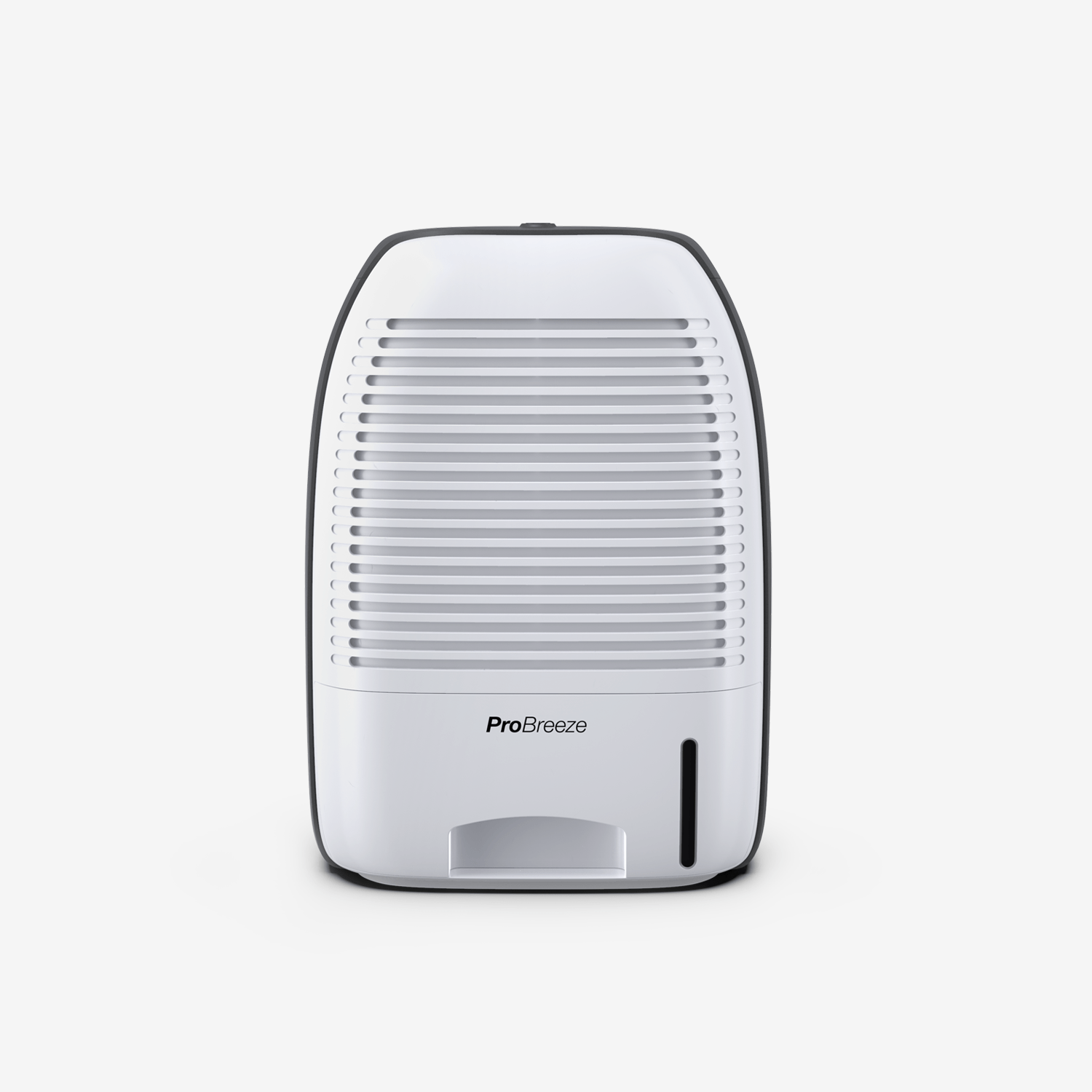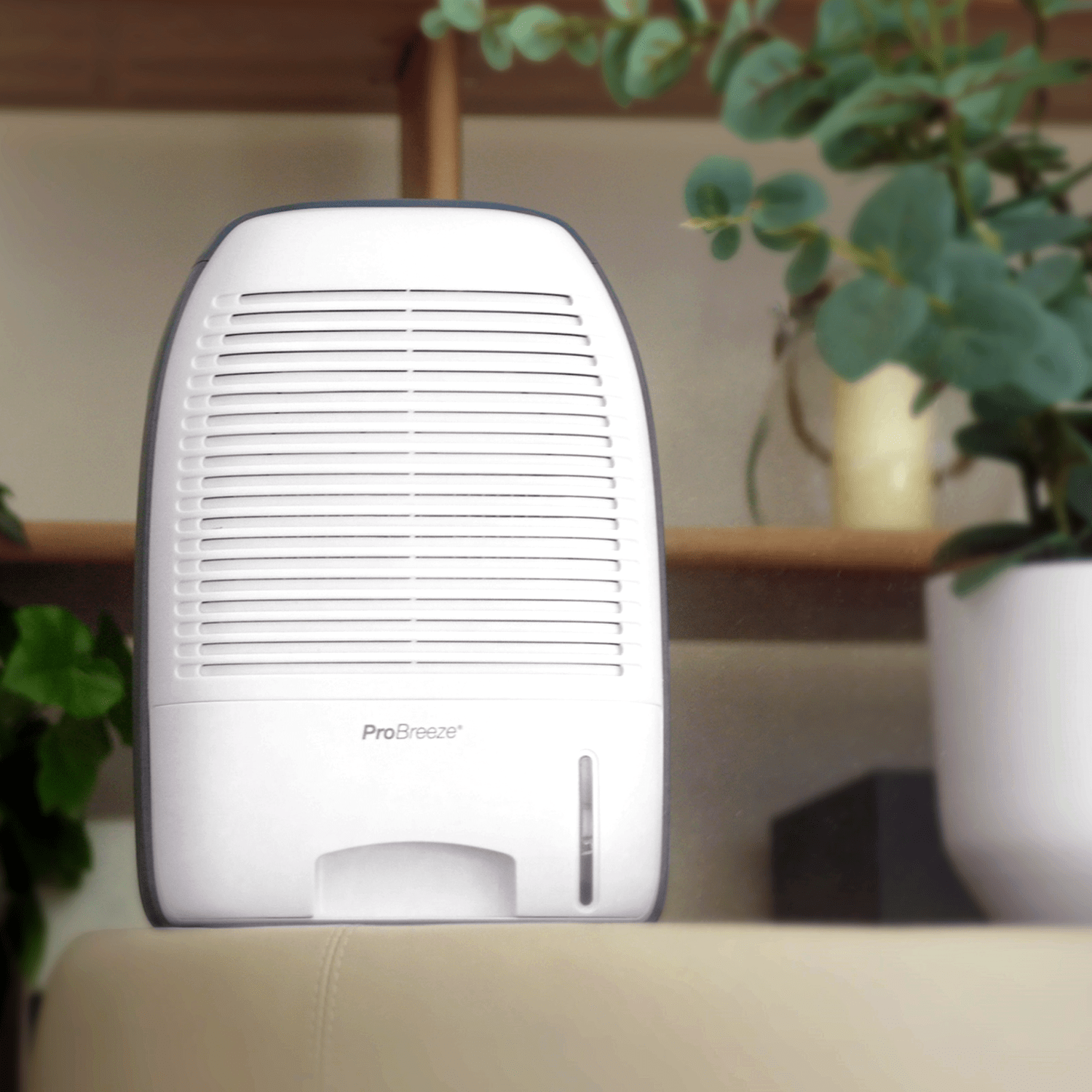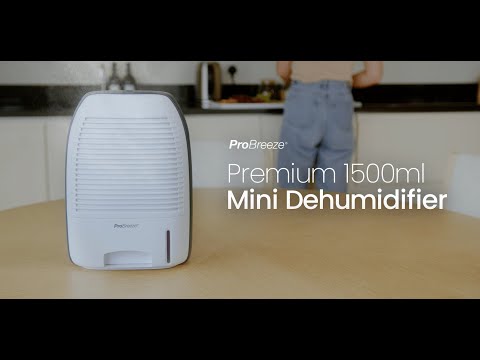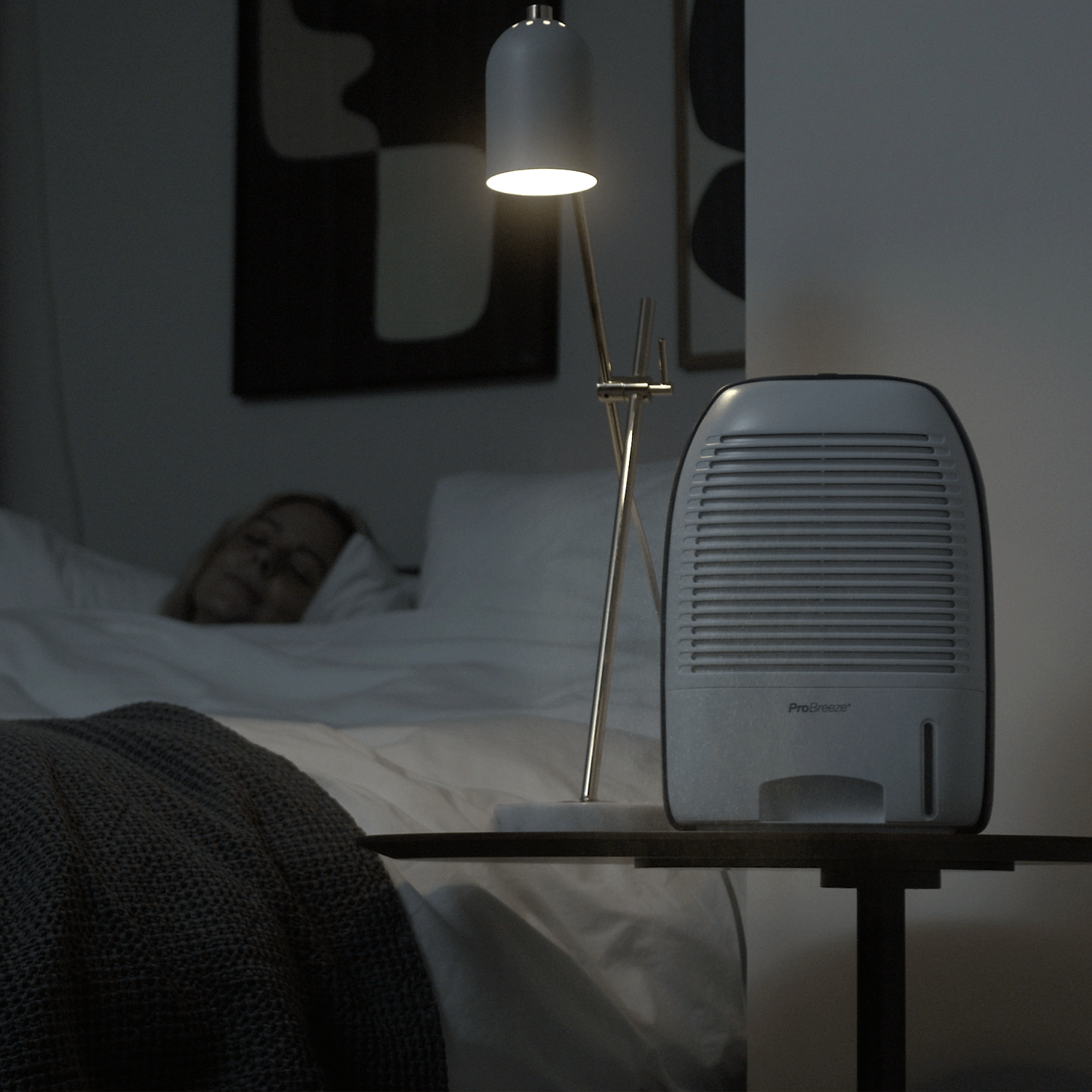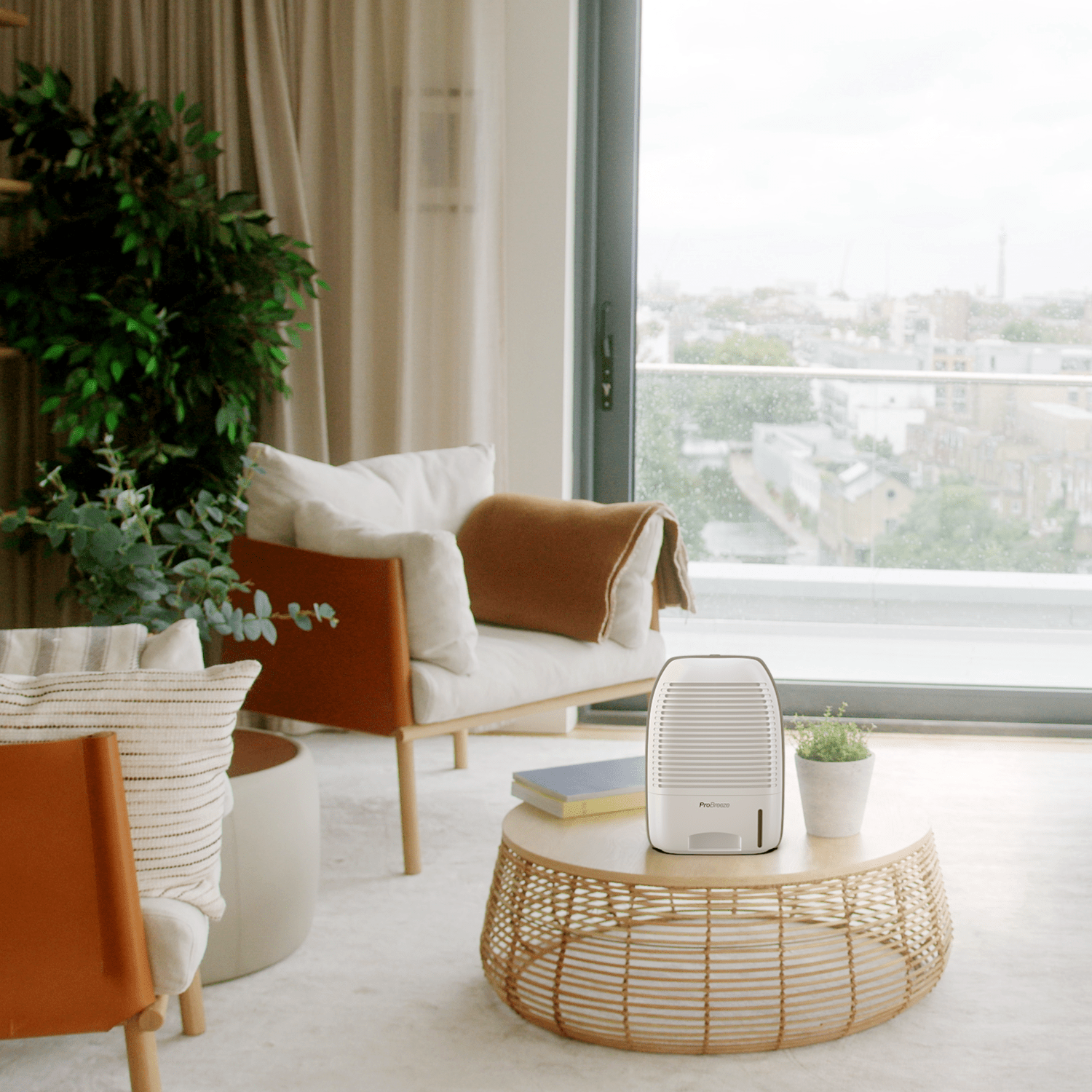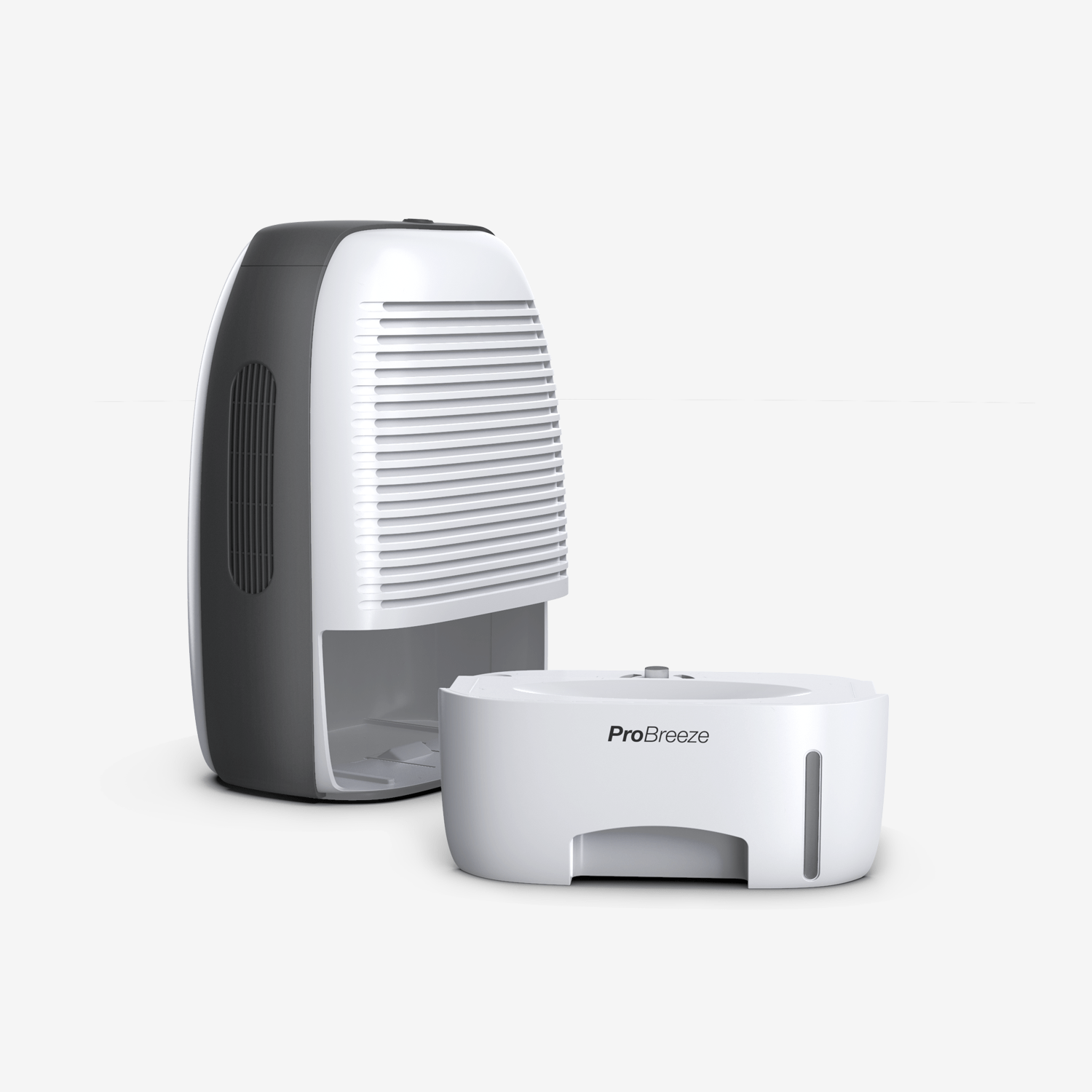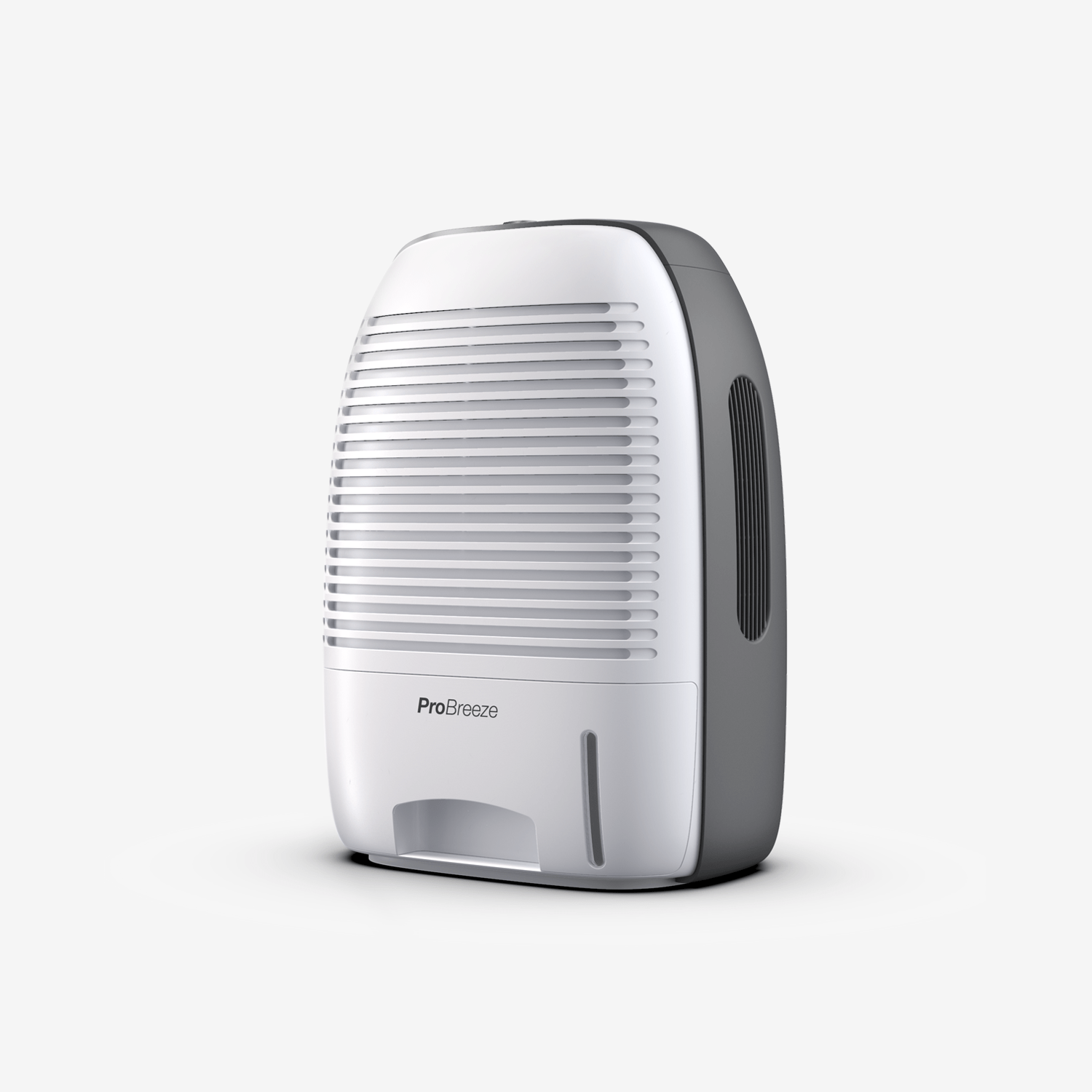 Premium Electric Dehumidifier - 2200 Cubic Feet (250 sq. ft), Compact & Portable
Reduce humidity with this Advanced Electric Mini Dehumidifier. It uses innovative Peltier tech for quiet operation in small spaces. Extracts 16.9 fluid ounces of moisture daily with a 50.72 fluid ounces water tank and clear viewing window. Compact design fits in any room.
This Advanced Premium Electric Mini Dehumidifier effectively reduces humidity in spaces up to 220 sq ft. Utilizing innovative Peltier technology, it operates quietly in bedrooms, bathrooms, homes, offices, garages, and RVs. It can extract up to 18 fluid ounces of moisture daily and has a 50.7 fluid ounces water tank with a clear viewing window. Its compact design fits in any room, cabinet, or small space.

Advanced Peltier Tech: Extracts up to 16.9 fluid ounces of moisture daily with a 50.7 fluid ounces tank capacity for spaces up to 220 sq ft.
More Effective & Efficient: This high-performing dehumidifier uses up to 45% less energy than comparable models and works in a wider temp range of 60-122°F. Perfect for high humidity in homes, kitchens, bathrooms, RVs, or garages.
Ultra-Quiet: Equipped with innovative Thermo-Electric Cooling (Peltier) tech that operates without a compressor for quiet operation in bedrooms, bathrooms, and offices.
Auto Shut-Off & LED Indicator: Automatically turns off when the tank is full, with an LED light indicating the need to empty.
Easy Maintenance: Detachable top for quick and easy tank cleaning and emptying, with a water-level viewing window.
Dimensions

8.78 x 6.22 x 12.13 in

Energy Consumption

0.04 kW·h

Filter

No

Max Extraction

18 oz

Maximum Room size

161.4-215.2 sq ft

Noise Level

42 dBA

Power Cord Length

180 cm

Power Voltage

100-240V

Timer

No

Type

Peltier

Water Tank Capacity

52 oz

Weight

4.4 lbs

Airflow Rate

42 m3/h

Humidity Indicator

No

Working Temperature

15-35°C
Free Standard Shipping
All orders placed in the United States and Canada will be delivered in 3-5 working days . Orders are typically dispatched within 1 working day and you'll receive a shipping confirmation email once your order has been shipped.
Returns
Orders can be returned within 30 days of the original purchase date, provided the order is unused and unopened. Please follow the steps here to return your order.
If you're concerned that your product is faulty, please contact our Customer Care Team here.
Compare with similar items
Dimensions

8.78 x 6.22 x 12.13 in

Weight

4.4 lbs

Type

Peltier

Water Tank Capacity

52 oz

Max Extraction

18 oz

Maximum Room Size

161.4-215.2 sq ft

Energy Consumption

0.04 kW·h

Noise Level

42 dBA

Humidity Indicator

No

Working Temperature

15-35°C

Airflow rate

42 m3/h
Dimensions

6.6 x 9 x 12.7 in

Weight

4.95 lbs

Type

Peltier

Water Tank Capacity

52 oz

Max Extraction

18 oz

Maximum Room Size

161.4-215.2 sq ft

Energy Consumption

0.04 kW·h

Noise Level

40 dBA

Humidity Indicator

No

Working Temperature

60-122°F

Airflow rate

40 m3/h
Dimensions

6 x 6 x 8.5 in

Weight

2.4 lbs

Type

Peltier

Water Tank Capacity

16 oz

Max Extraction

9 oz

Maximum Room Size

107.6-215.2 sq ft

Energy Consumption

0.023 kW·h

Noise Level

33 dBA

Touch Panel

No

Humidity Indicator

No

Working Temperature

59-95°F

Airflow rate

21 m3/h
Dimensions

8.78 x 6.22 x 12.13 in

Weight

4.4 lbs

Type

Peltier

Water Tank Capacity

52 oz

Max Extraction

18 oz

Maximum Room Size

161.4-215.2 sq ft

Energy Consumption

0.04 kW·h

Noise Level

42 dBA

Humidity Indicator

No

Working Temperature

15-35°C

Airflow rate

42 m3/h
Dimensions

6.6 x 9 x 12.7 in

Weight

4.95 lbs

Type

Peltier

Water Tank Capacity

52 oz

Max Extraction

18 oz

Maximum Room Size

161.4-215.2 sq ft

Energy Consumption

0.04 kW·h

Noise Level

40 dBA

Humidity Indicator

No

Working Temperature

60-122°F

Airflow rate

40 m3/h
Dimensions

6 x 6 x 8.5 in

Weight

2.4 lbs

Type

Peltier

Water Tank Capacity

16 oz

Max Extraction

9 oz

Maximum Room Size

107.6-215.2 sq ft

Energy Consumption

0.023 kW·h

Noise Level

33 dBA

Touch Panel

No

Humidity Indicator

No

Working Temperature

59-95°F

Airflow rate

21 m3/h