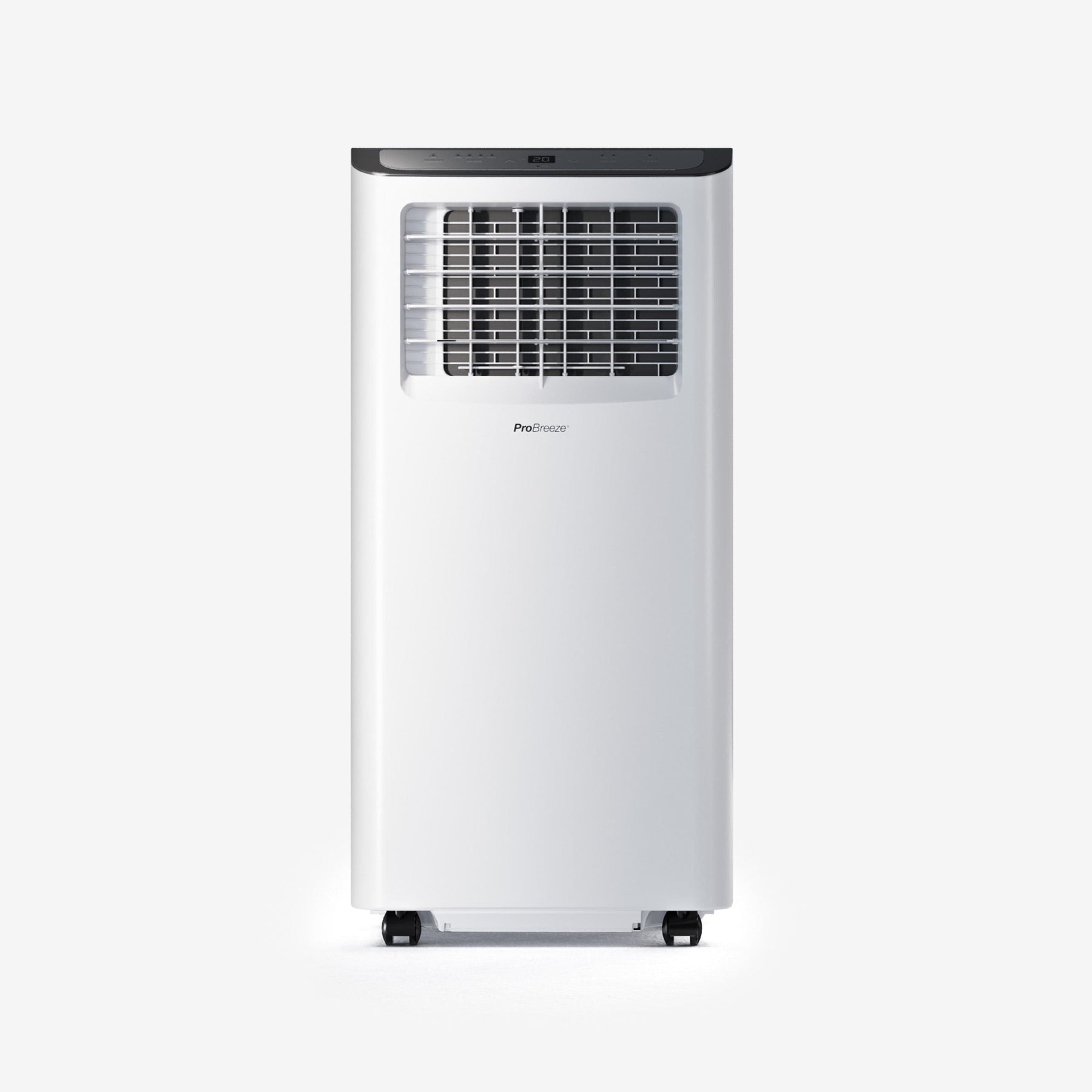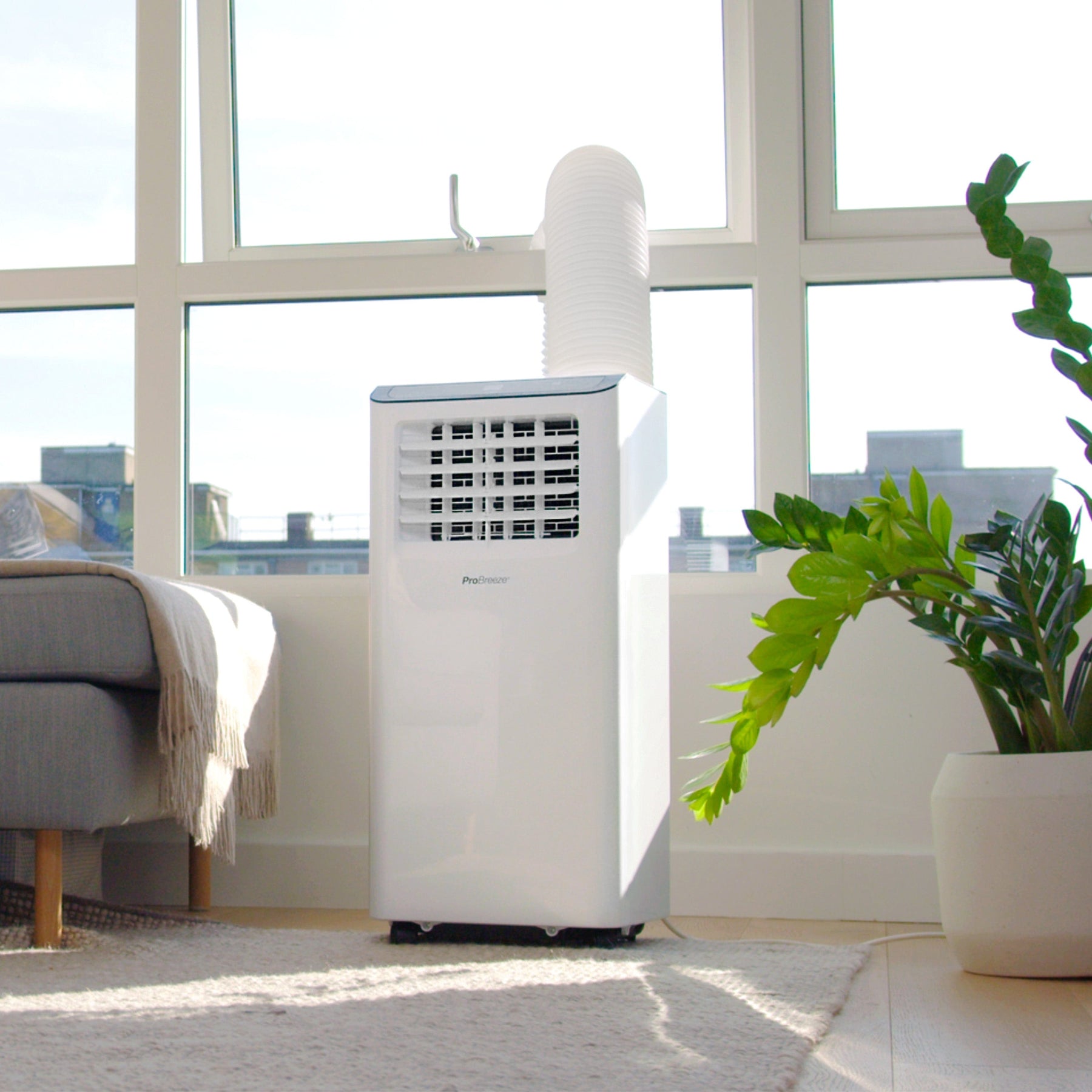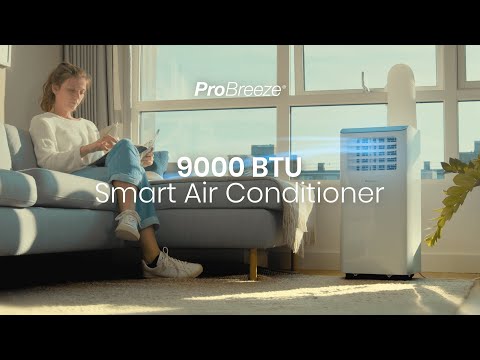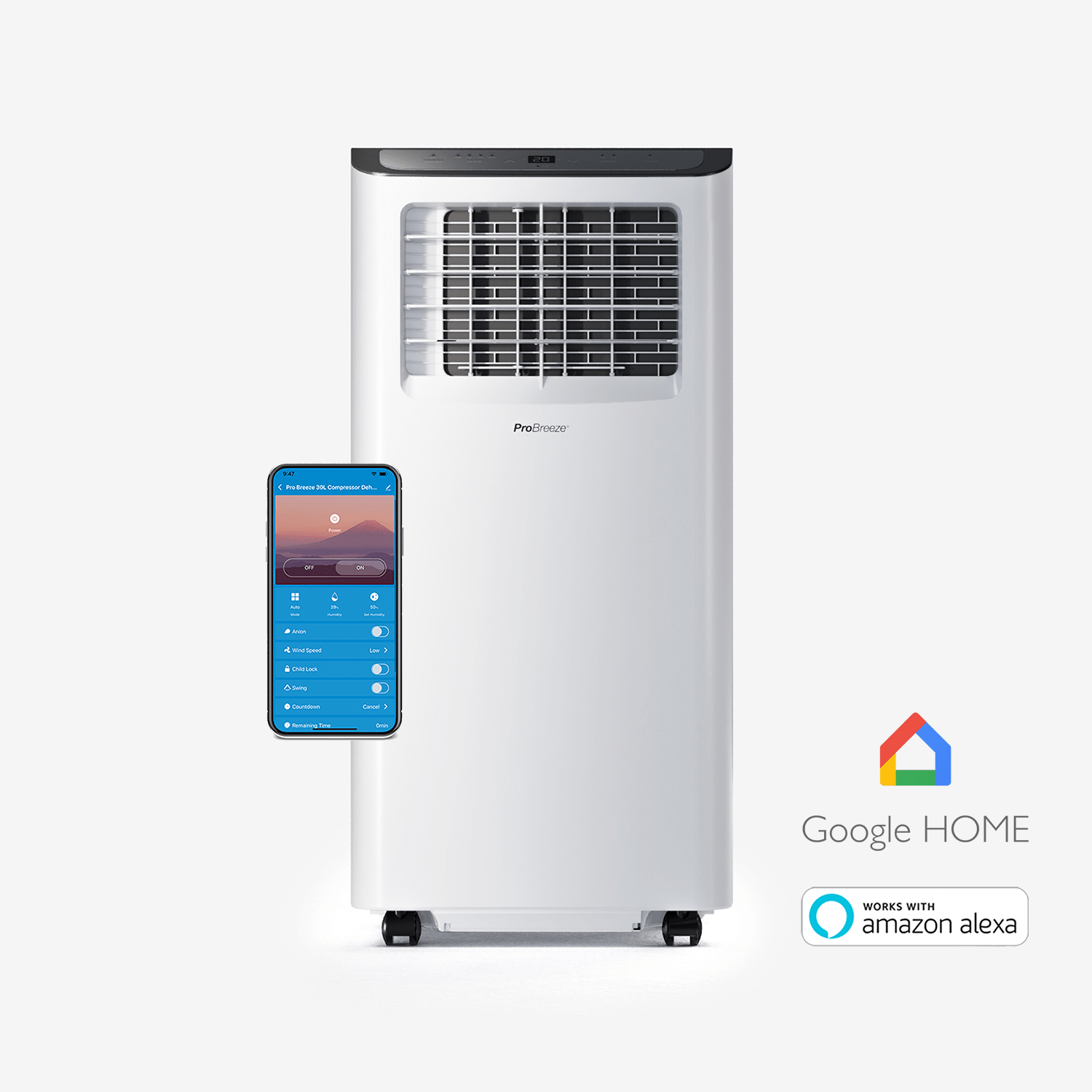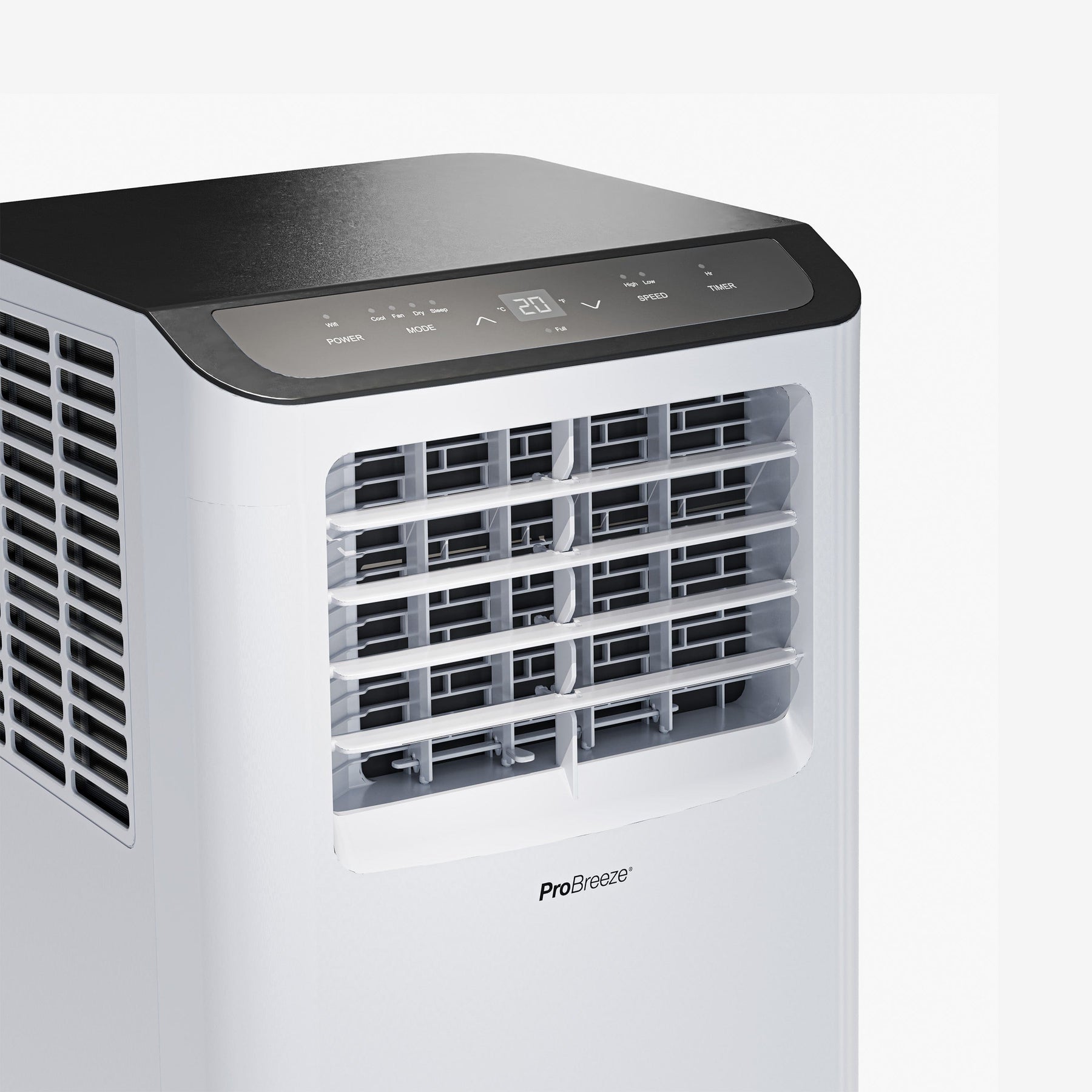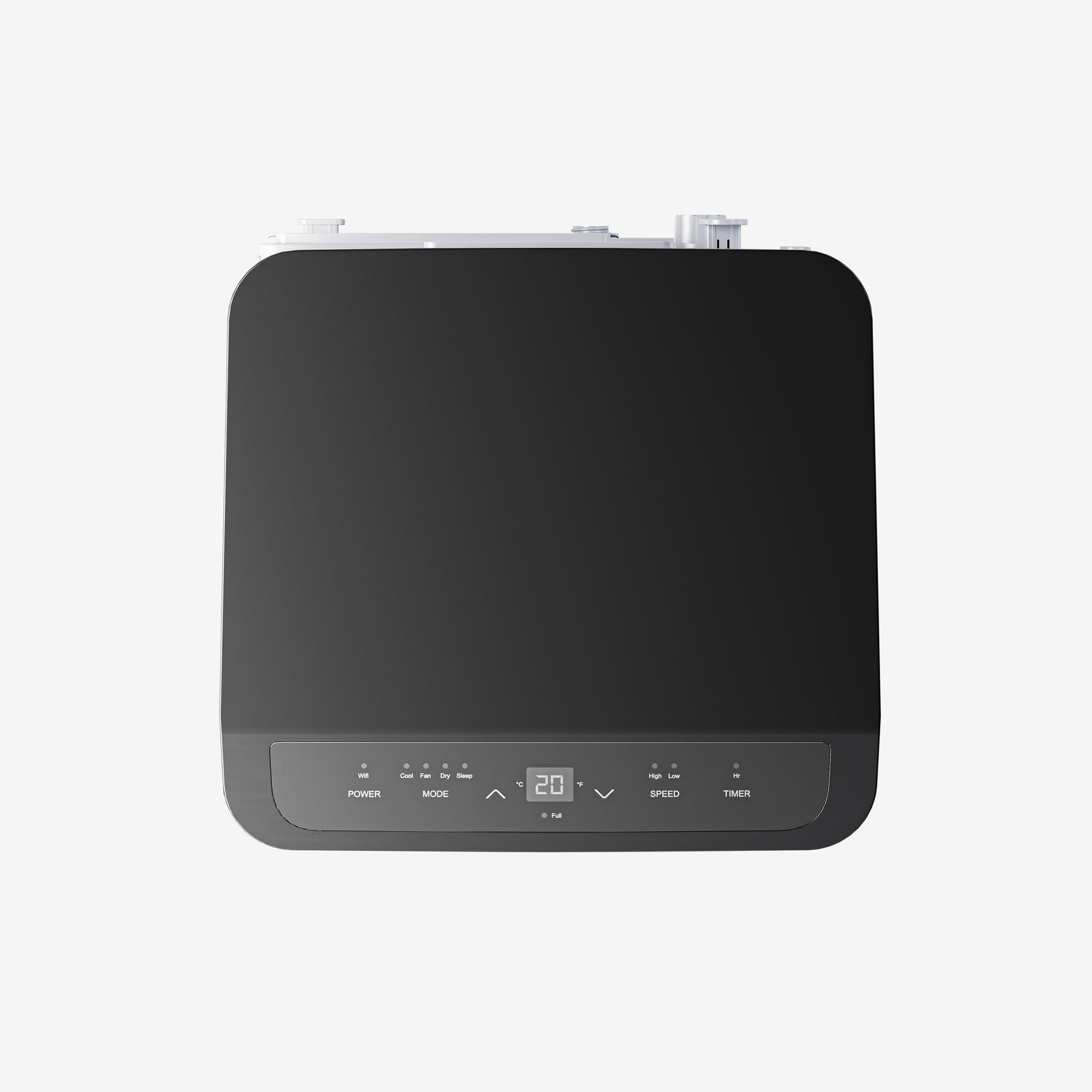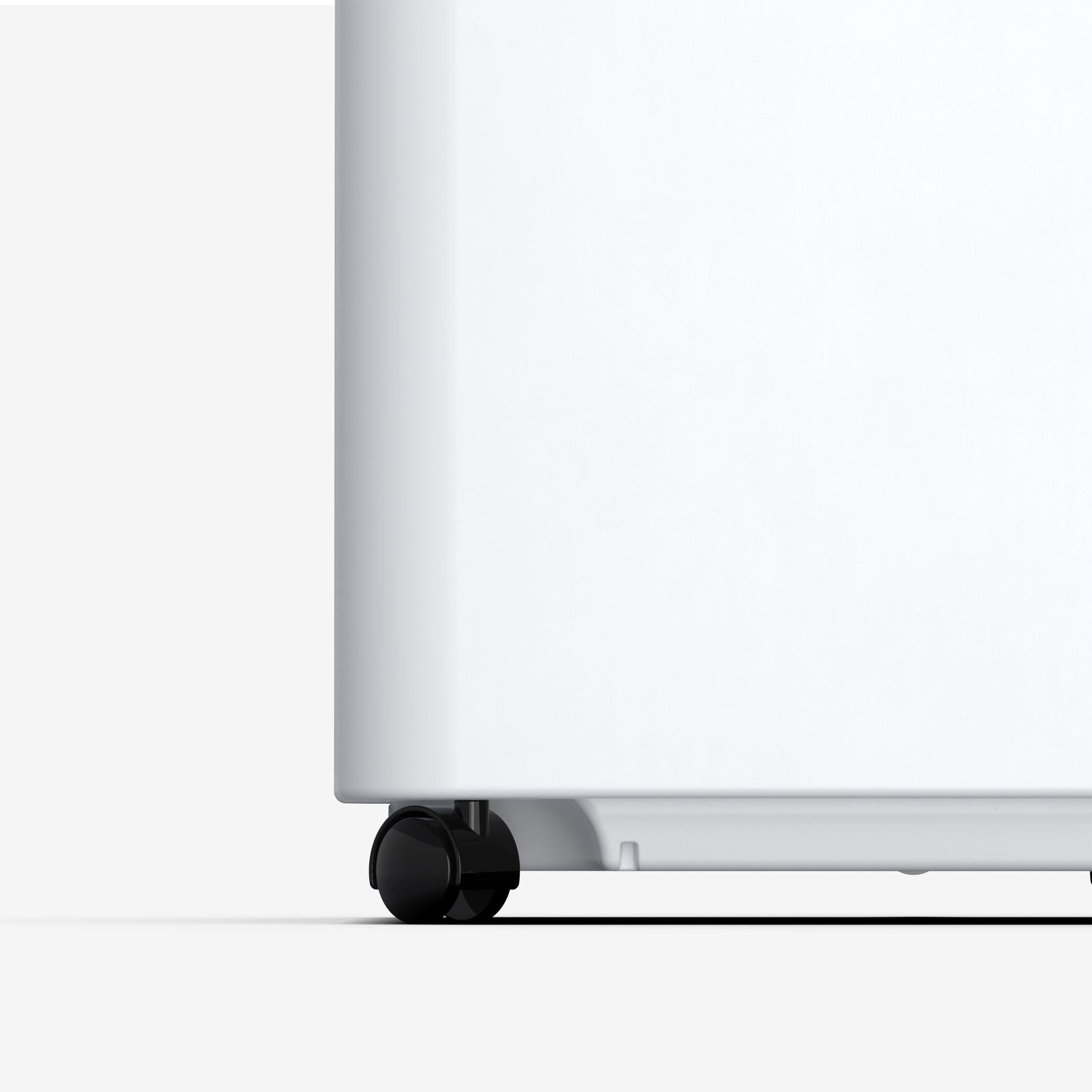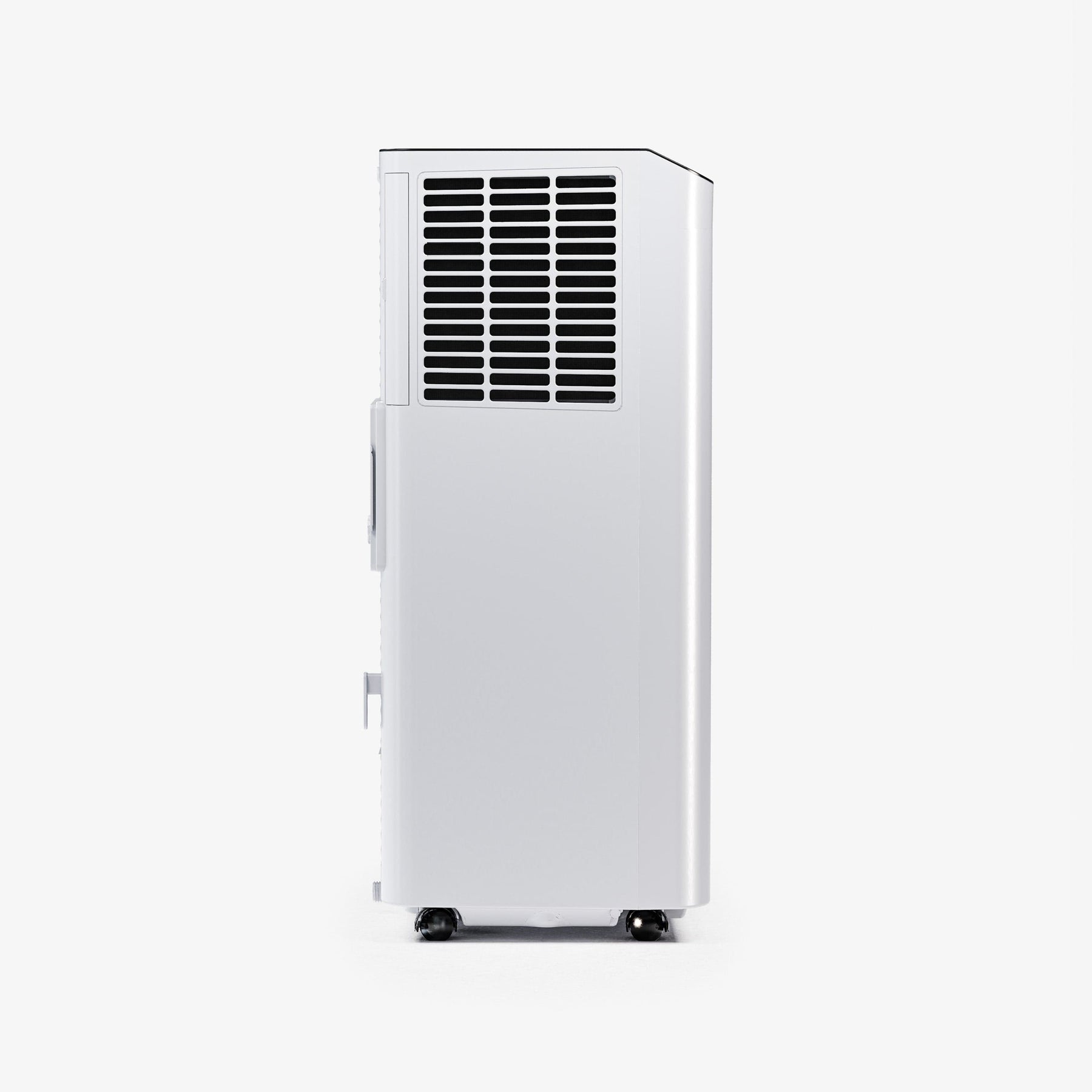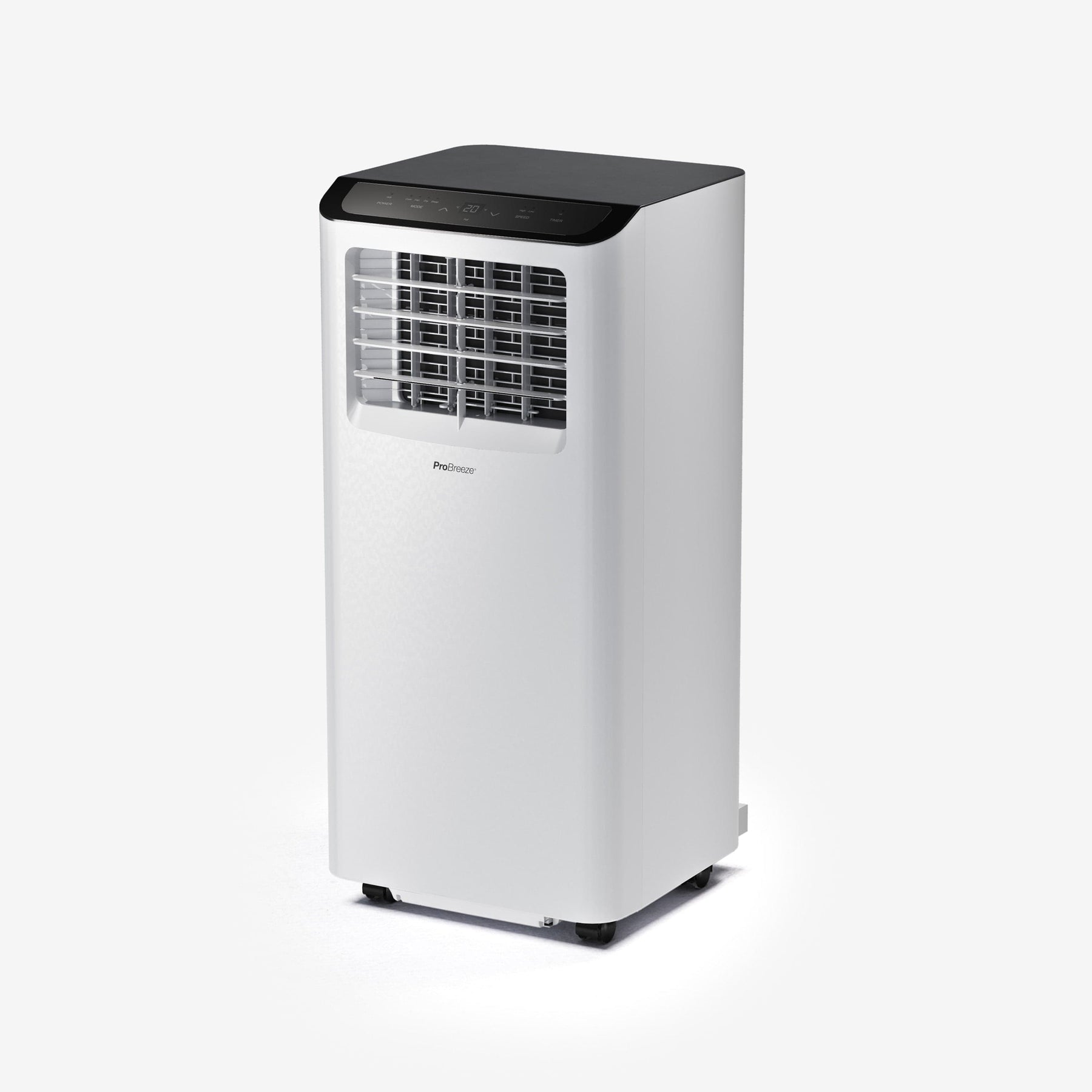 10,000 BTU Smart Air Conditioner with 300 Sq. Ft Coverage, 24-Hour Timer & Window Venting Kit
Cool your interior to a comfortable temperature on warm days with the 900 BTU 4-in-1 Portable Air Conditioner. It features an industry-leading sleep mode that utilises an energy-efficient cooling keeping you cool at night and helping you reduce energy consumption.
This 10,000 BTU Smart Air Conditioner lets you use an app or voice command to quickly and efficiently cool rooms down to as low as 61°F. This ultra-powerful unit covers up to 300 Sq. Ft and features 2 fan speeds, dehumidification mode, auto cooling mode, and sleep mode, helping to ease you into a peaceful sleep by gradually reducing fan speed until it switches off.
Ultra-Powerful Cooling: This has a mighty 10,000 BTU cooling capacity which provides cooling down to 61°F across 300 sq ft. This high-powered portable ac unit will keep you cool and comfortable all year round.
Smart Home Wi-Fi Control: Connect your smartphone and control the temperature, timer, and various other functions through the Smart Life App or personal voice command.
LED Display & Remote Control: Alternatively, take control using the intuitive LED display and wireless remote control.
Super-Efficient: Boasts a 6.6 CEER Energy Efficiency rating to ensure that blowing cold air in the sweltering summer heat is energy efficient and cost-effective.
Lower Environmental Impact: It also utilizes an R410a refrigerant, which is a greener refrigerant that causes no ozone depletion (0 ODP) and has a lower environmental impact than other refrigerants.
4-in-1 Functionality: Features 4 multi-purpose operating modes including air cooling, dehumidifying, fan only, and sleep mode making it the perfect indoor air conditioner.
Window Kits Included: Our 10,000 BTU window air conditioner has included two easy-to-install window venting kits. Use our step-by-step instructions to fit the ac unit to either slide or hinged windows.
Cooling capacity

10000 BTU (Ashare)/ 6000 BTU (SACC)

Dimensions

12.8 x 27.64 x 11.61 in

Energy Consumption

0.9 kW·h

Energy Efficiency Class

CEER

Maximum Room size

300 sqft

Modes

Cool, Fan, Dry, Sleep

Moisture Removal

4 Pint / Hr

Noise Level

54 - 65 dBA

Power Cord Length

83.4 in

Power Voltage

115V

Remote Control Battery Type

AAA x 2 (Alkaline)

Temperature Range

61-86°F

Timer Range

1-24 hr

Timer

1-24 hr

Type

Air Conditioner

Ventilation Required

Yes - Window Kit Included

Water Tank Capacity

63 oz

Weight

57.3 lbs

Speed Settings

2

Remote Control

Yes

Available Temperature Setting Range

61-86°F

Hose Diameter

9mm(Inner), 11mm(Outer)

Hose Length

23.6 in

Heat Exhaust Hose Length

59 in

Touch Panel

Yes

Led Display

Yes

Working Temperature

41-90°F
Free Standard Shipping
All orders placed in the United States and Canada will be delivered in 3-5 working days . Orders are typically dispatched within 1 working day and you'll receive a shipping confirmation email once your order has been shipped.
Returns
Orders can be returned within 30 days of the original purchase date, provided the order is unused and unopened. Please follow the steps here to return your order.
If you're concerned that your product is faulty, please contact our Customer Care Team here.
Compare with similar items
Dimensions

12.8 x 27.64 x 11.61 in

Weight

57.3 lbs

Maximum room size

300 sqft

Power voltage

115V

Cooling capacity

10000 BTU (Ashare)/ 6000 BTU (SACC)

Ventilation required

Yes - Window Kit Included

Moisture removal

4 Pint / Hr

Energy efficiency class

CEER

Type

Air Conditioner

Speed Settings

2

Remote Control

Yes

Available Temperature Setting Range

61-86°F

Hose Diameter

9mm(Inner), 11mm(Outer)

Hose Length

23.6 in

Heat Exhaust Hose Length

59 in
Dimensions

11.85 x 11.42 x 26 in

Weight

13.3 lbs

Type

Air Cooler

Power voltage

120V

Ventilation required

No

Airflow rate

270 m3/h
Dimensions

12.8 x 27.64 x 11.61 in

Weight

57.3 lbs

Maximum room size

300 sqft

Power voltage

115V

Cooling capacity

10000 BTU (Ashare)/ 6000 BTU (SACC)

Ventilation required

Yes - Window Kit Included

Moisture removal

4 Pint / Hr

Energy efficiency class

CEER

Type

Air Conditioner

Speed Settings

2

Remote Control

Yes

Available Temperature Setting Range

61-86°F

Hose Diameter

9mm(Inner), 11mm(Outer)

Hose Length

23.6 in

Heat Exhaust Hose Length

59 in