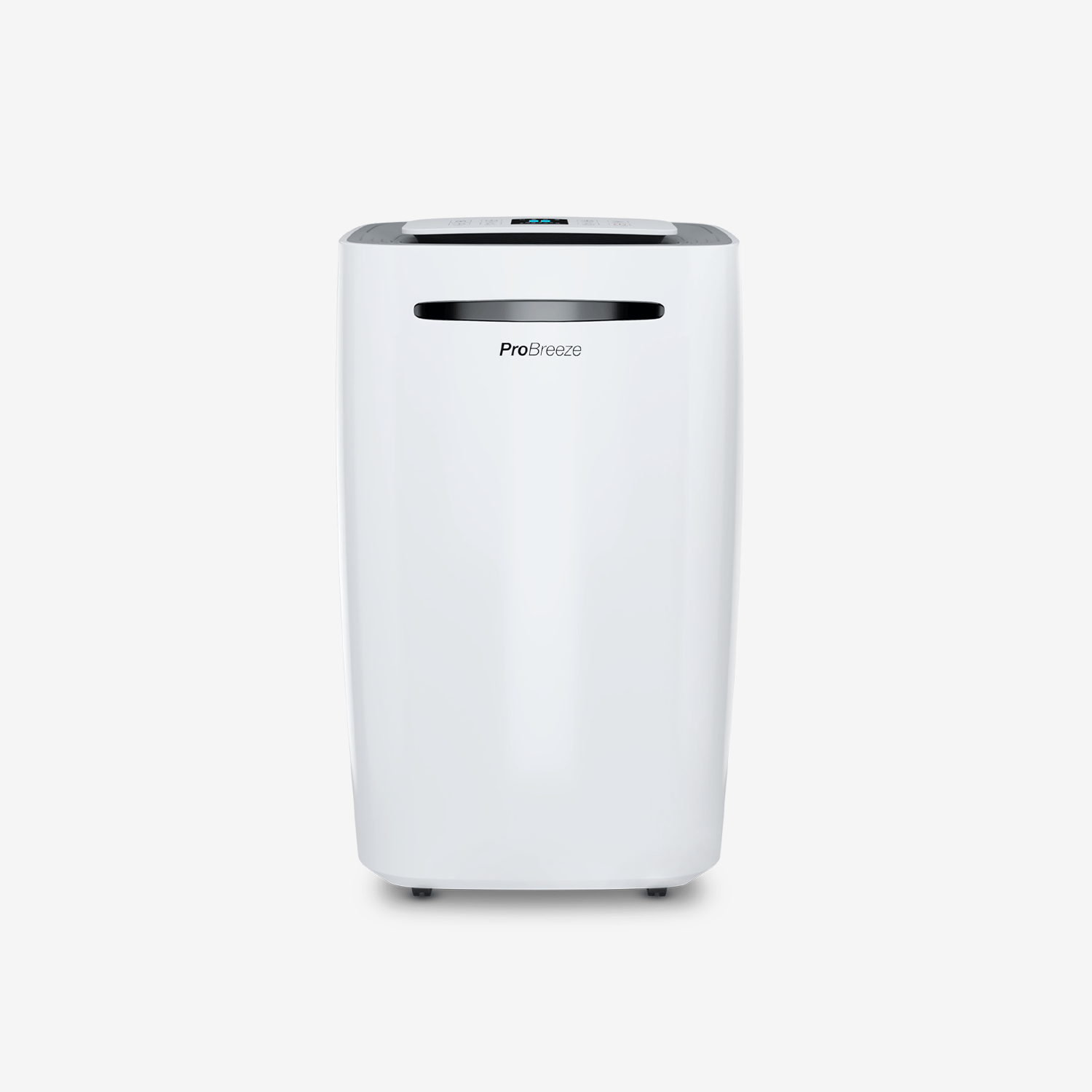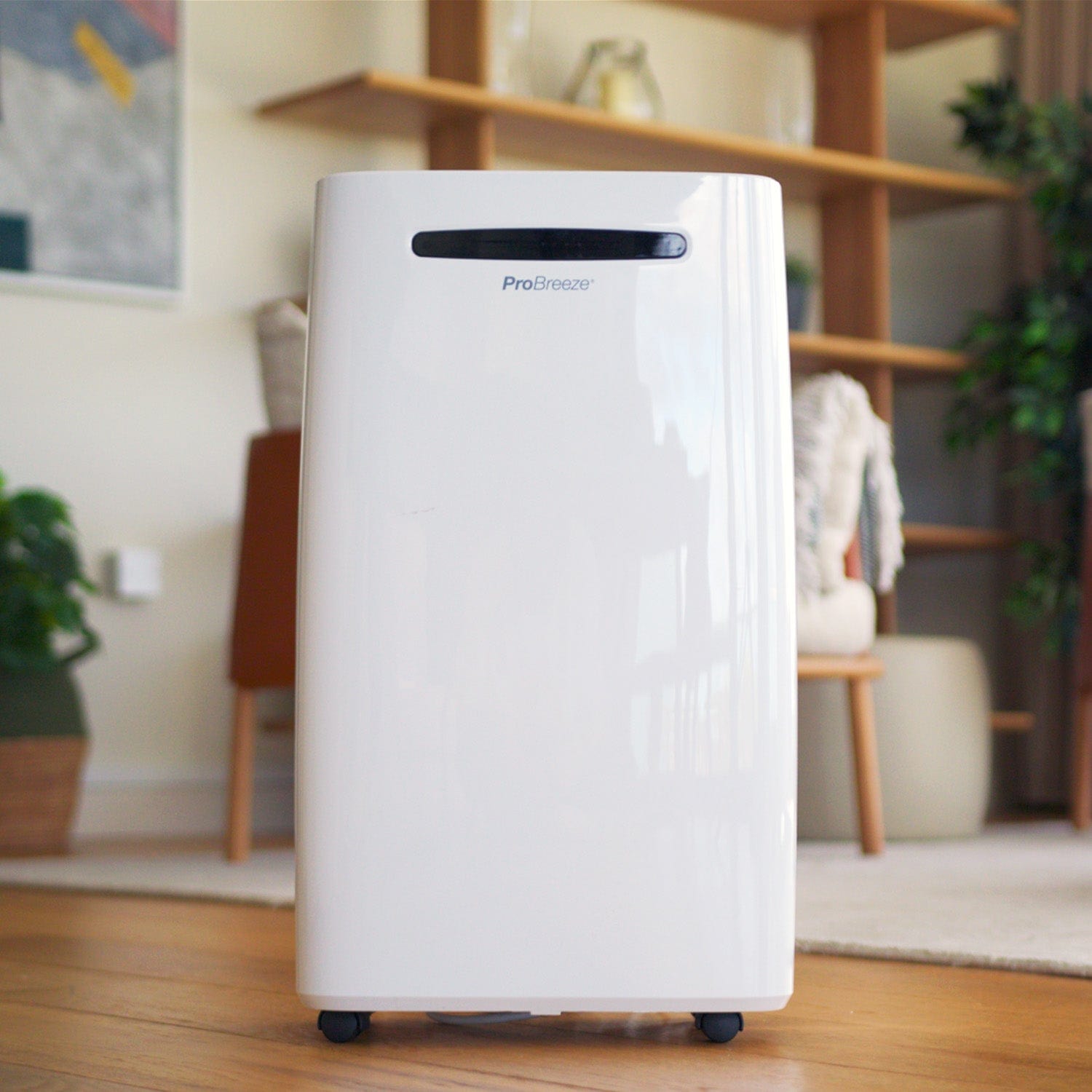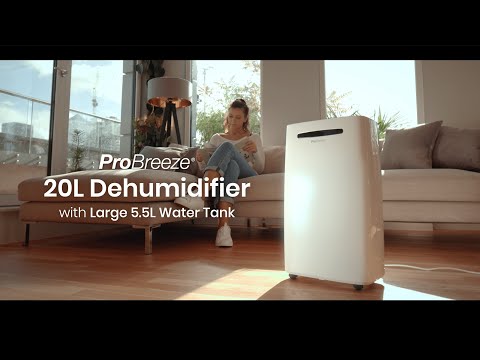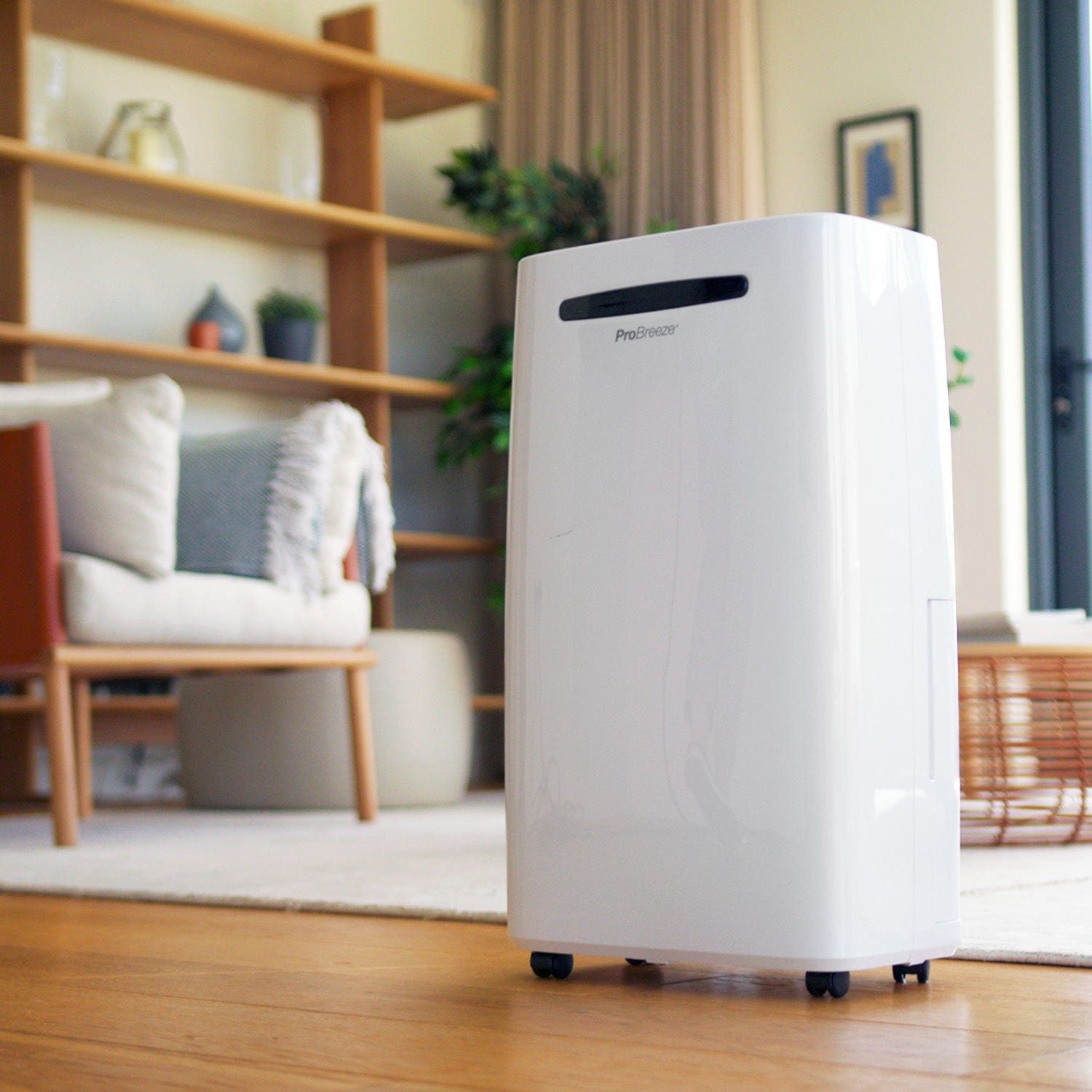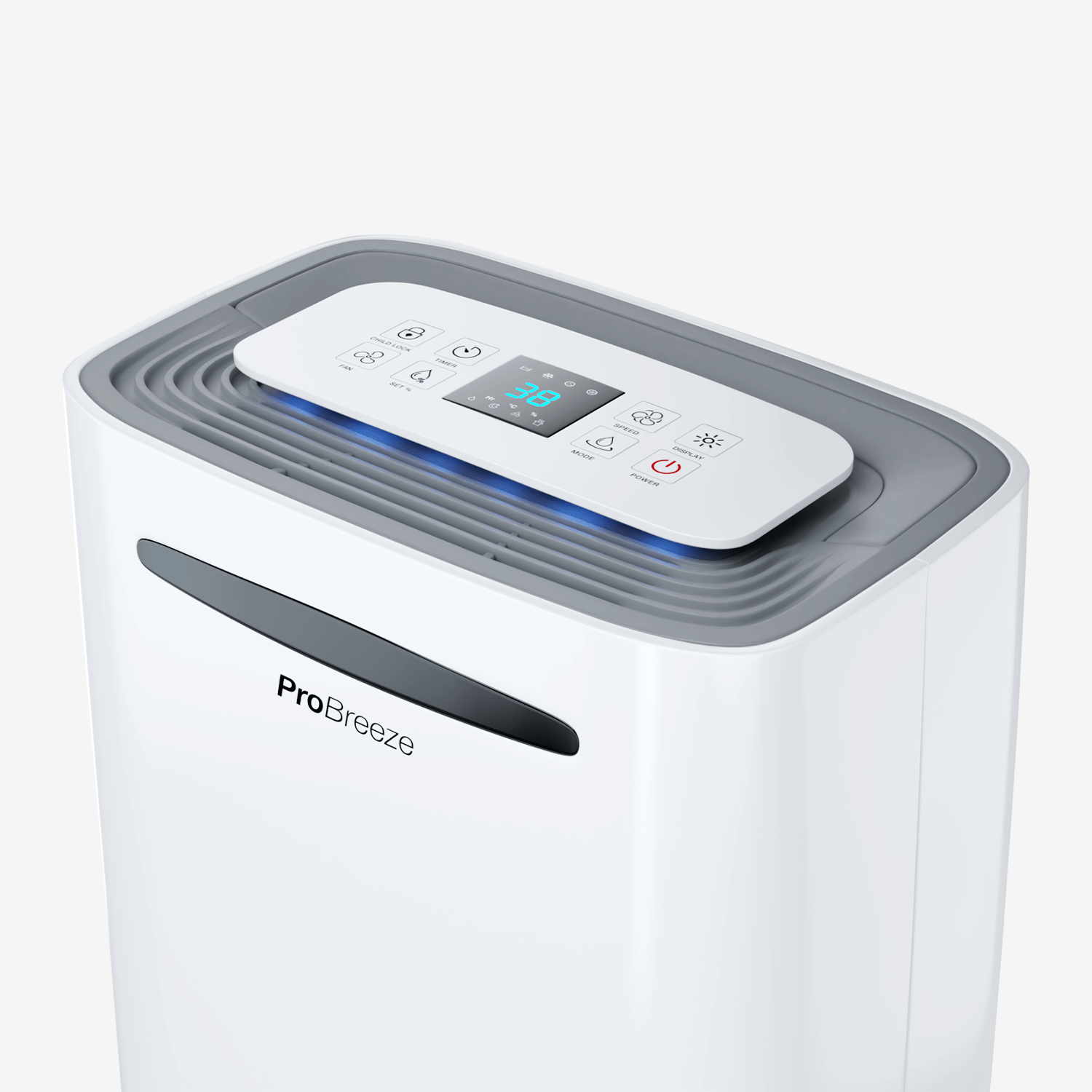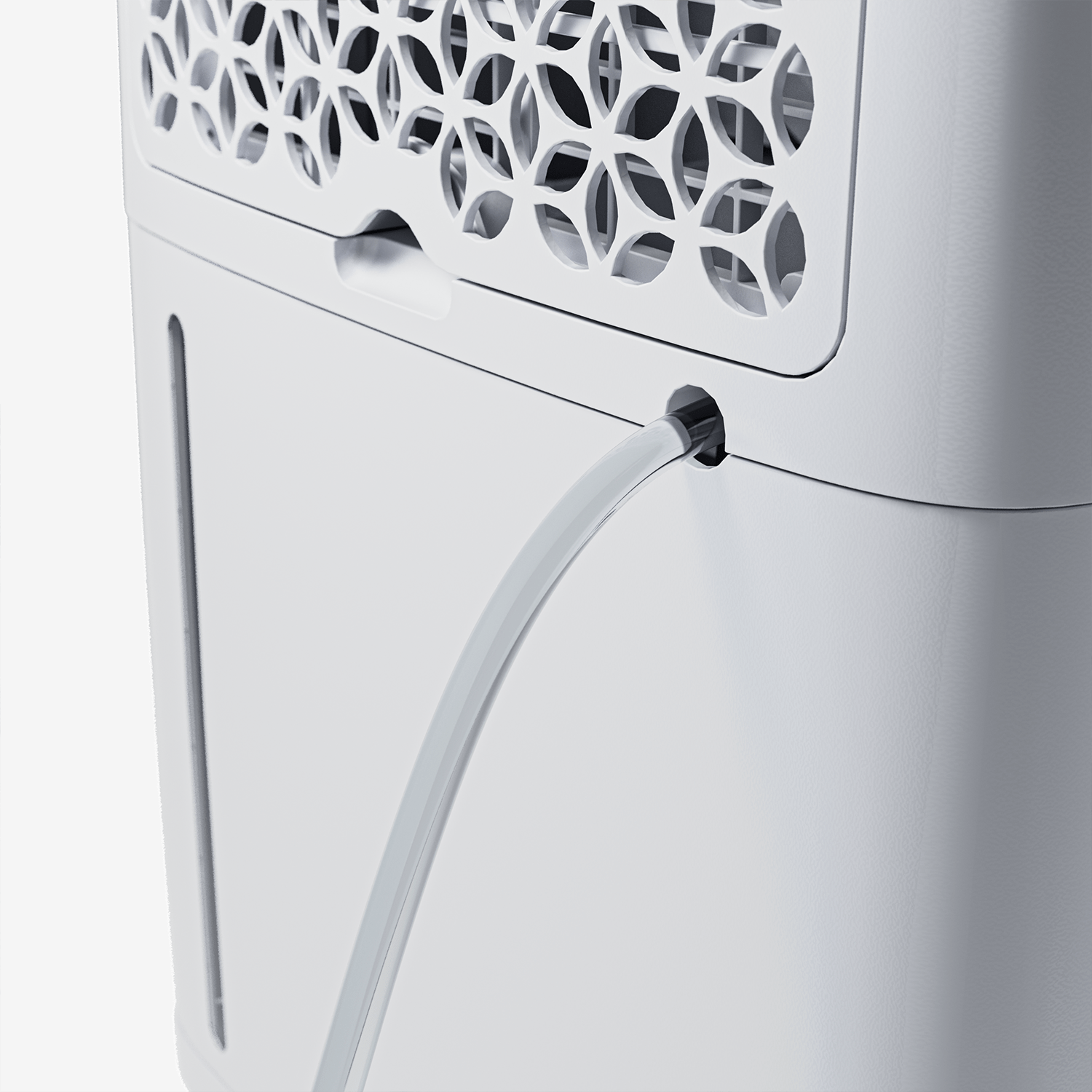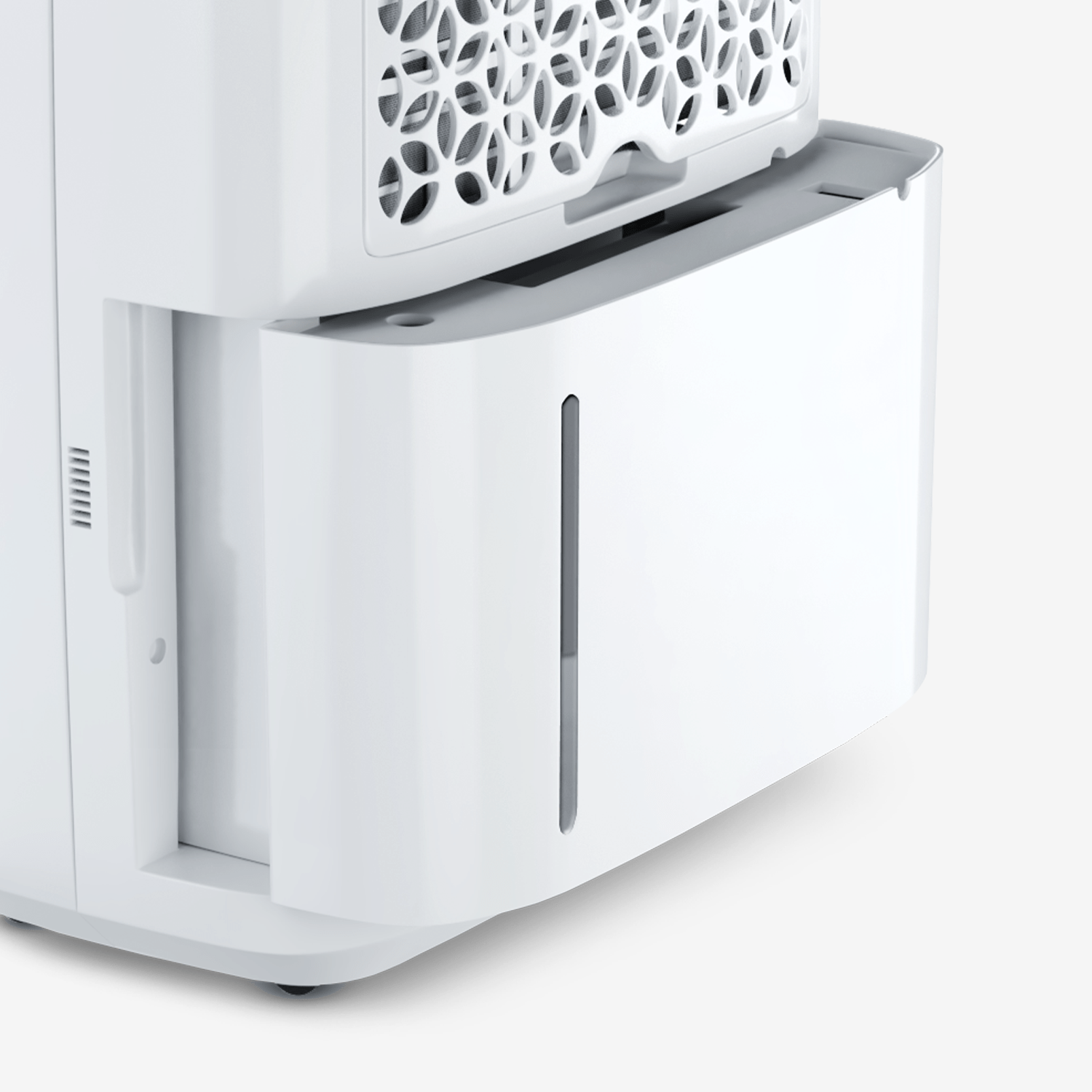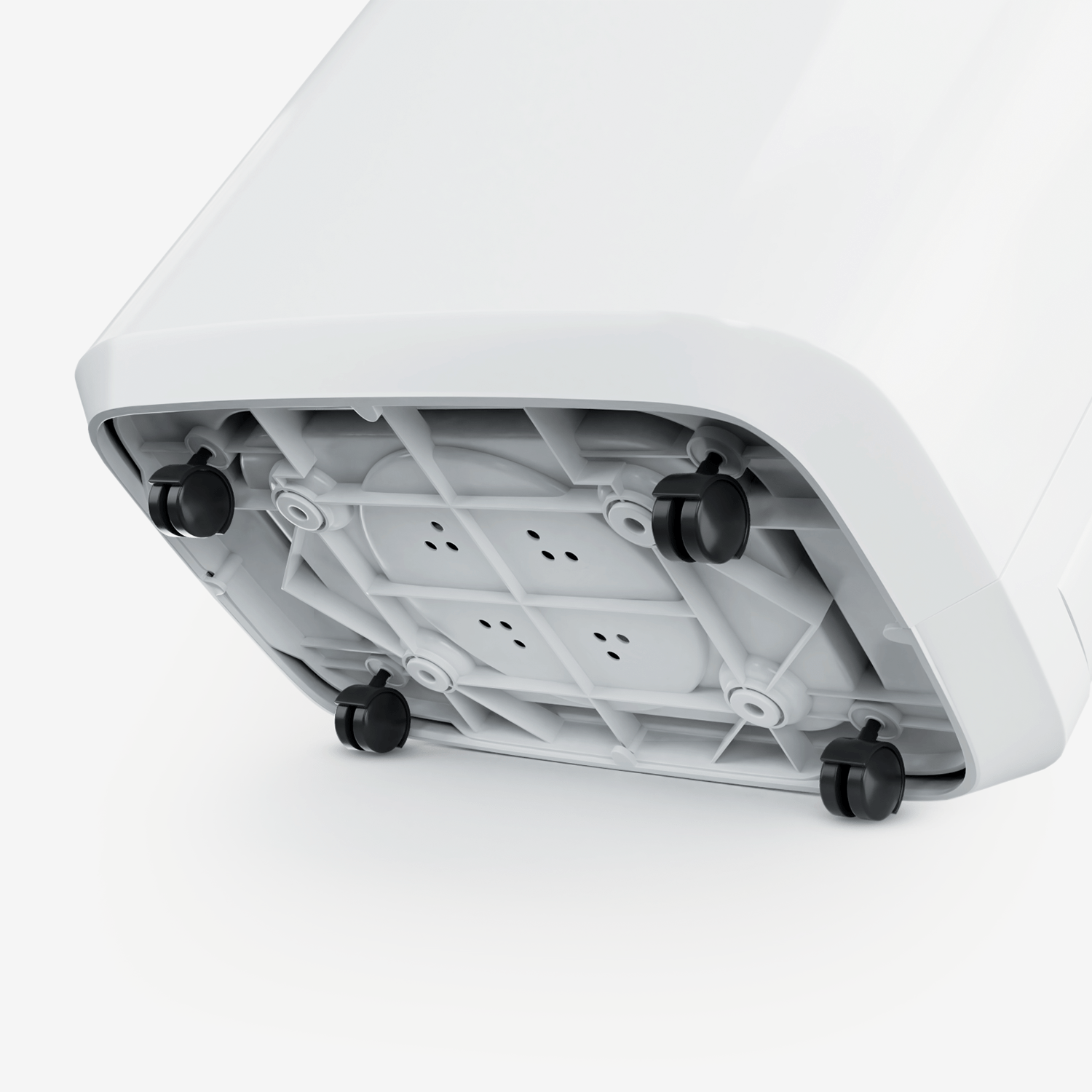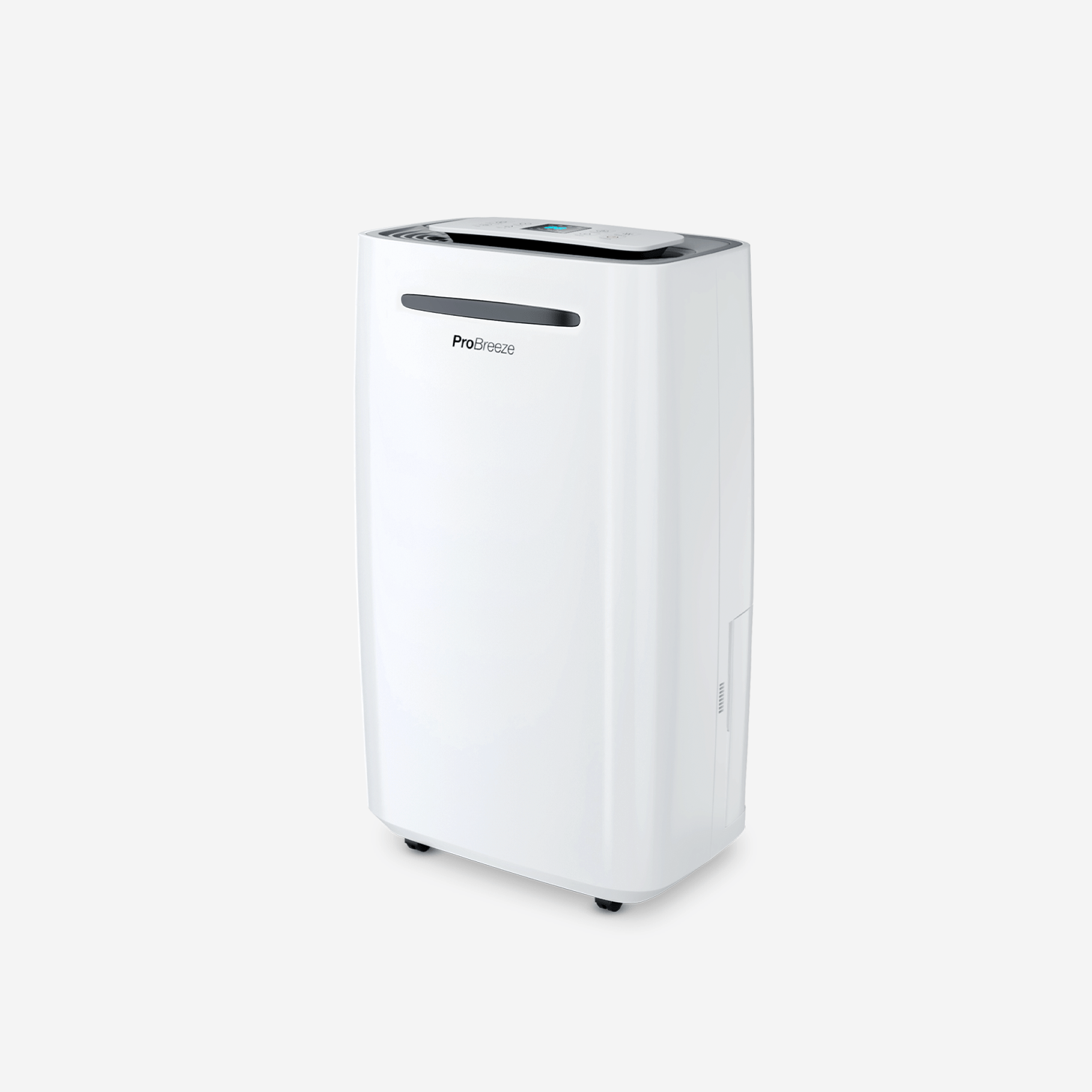 50 Pint/Day Dehumidifier - 2,000 Sq Ft Dehumidifiers for Home with Continuous Drainage
Combat black mold, dampness, and window condensation in your home or office with our efficient 5 Gallon Dehumidifier. Its energy-saving compressor quickly and effectively removes excess moisture from the air, and it also features a special laundry drying mode to speed up the process of drying clothes.
This large 50 Pint/day Dehumidifier effectively removes dampness, mold, and moisture from the air. It is equipped with a high-powered built-in compressor that can extract up to 50 Pints of moisture per day, making it suitable for use in large rooms with persistent dampness problems. With 4 built-in modes, you have the option of two fan speeds and normal and laundry modes to speed up the drying of clothes. The unit is fitted with caster wheels for easy movement without carrying, and the LED display and touch panel make set-up quick and easy.
High-Capacity Moisture Extraction: Removes up to 50 Pints of water per day with low energy consumption.
Dedicated Laundry Mode: Decreases the drying time of damp clothes indoors by absorbing moisture from the air.
Large Water Tank: The 9 Pint tank automatically shuts off when full and a continuous drainage hose is included for long-term use.
Digital LED Display: The digital LED screen shows the current room humidity level and allows you to control four dehumidification modes, including laundry mode, auto-defrost, child lock, and fan only.
Automatic Humidity Sensor: The built-in humidity sensor enables you to set your desired room humidity between 30% and 80%.
24-Hour Timer: A built-in timer lets you schedule the dehumidifier to turn on or off during the day with a convenient "sleep display" for a peaceful night.
Dimensions

22.8 x 12.6 x 7.87 in

Energy Consumption

0.45 kW·h

Filter

Yes

Max Extraction

50 pints

Maximum Room size

1500-2000 sq.ft

Noise Level

≤48 dBA

Power Cord Length

190 cm

Power Voltage

115V

Timer

24 hr

Type

Compressor

Water Tank Capacity

1.2 gal.

Weight

31.09 lbs

Airflow Rate

195 m3/h

Continuos Drainage Option

Yes

Hose Length

1 m

Touch Panel

Yes

Led Display

Yes

Humidity Indicator

Yes

Working Temperature

5-32°C
Free Standard Shipping
All orders placed in the United States and Canada will be delivered in 3-5 working days . Orders are typically dispatched within 1 working day and you'll receive a shipping confirmation email once your order has been shipped.
Returns
Orders can be returned within 30 days of the original purchase date, provided the order is unused and unopened. Please follow the steps here to return your order.
If you're concerned that your product is faulty, please contact our Customer Care Team here.
Compare with similar items
Dimensions

22.8 x 12.6 x 7.87 in

Weight

31.09 lbs

Type

Compressor

Water Tank Capacity

1.2 gal.

Max Extraction

50 pints

Maximum Room Size

1500-2000 sq.ft

Energy Consumption

0.45 kW·h

Noise Level

≤48 dBA

Touch Panel

Yes

Continuous Drainage Option

Yes

Led Display

Yes

Humidity Indicator

Yes

Working Temperature

5-32°C

Airflow rate

195 m3/h
Dimensions

6.6 x 9 x 12.7 in

Weight

4.95 lbs

Type

Peltier

Water Tank Capacity

52 oz

Max Extraction

18 oz

Maximum Room Size

161.4-215.2 sq ft

Energy Consumption

0.04 kW·h

Noise Level

40 dBA

Humidity Indicator

No

Working Temperature

60-122°F

Airflow rate

40 m3/h
Dimensions

8.78 x 6.22 x 12.13 in

Weight

4.4 lbs

Type

Peltier

Water Tank Capacity

52 oz

Max Extraction

18 oz

Maximum Room Size

161.4-215.2 sq ft

Energy Consumption

0.04 kW·h

Noise Level

42 dBA

Humidity Indicator

No

Working Temperature

15-35°C

Airflow rate

42 m3/h
Dimensions

22.8 x 12.6 x 7.87 in

Weight

31.09 lbs

Type

Compressor

Water Tank Capacity

1.2 gal.

Max Extraction

50 pints

Maximum Room Size

1500-2000 sq.ft

Energy Consumption

0.45 kW·h

Noise Level

≤48 dBA

Touch Panel

Yes

Continuous Drainage Option

Yes

Led Display

Yes

Humidity Indicator

Yes

Working Temperature

5-32°C

Airflow rate

195 m3/h
Dimensions

6.6 x 9 x 12.7 in

Weight

4.95 lbs

Type

Peltier

Water Tank Capacity

52 oz

Max Extraction

18 oz

Maximum Room Size

161.4-215.2 sq ft

Energy Consumption

0.04 kW·h

Noise Level

40 dBA

Humidity Indicator

No

Working Temperature

60-122°F

Airflow rate

40 m3/h